About the Event
As government agencies work to continue meeting their missions through COVID-19, advances in supercomputing, artificial intelligence and machine learning, and big data collection and analysis are all being brought to bear on the pandemic. As the nation faces unparalleled challenges in everything from healthcare to space to national security, what role will artificial intelligence and other emerging technologies play? How are experts factoring in ethical considerations and what will a future shaped by these technologies look like? This fall's Genius Machines event won't be the same as in years past, but neither is the technology. Nextgov and Defense One editors will convene forward-thinking leaders in the federal government and defense communities to discuss developments and opportunities related to AI applications and more. Join us for this virtual summit delving into all the innovative, game-changing—and emerging—technology being developed and deployed to meet the mission.

Topics will include:
Trends in AI and China and Russia
Quantum, 5G and other computing advances in AI
Ethics in AI and machine learning
Beginning the AI journey
AI in joint domain operations

10:00 AM

Opening Remarks

George Jackson, Director of Events, Government Executive Media Group

10:05 AM

Opening Keynote

Dr. Gil Alterovitz, Director of Artificial Intelligence, U.S. Department of Veterans Affairs

10:35 AM

Considering the AI Ethics Panel

Adding artificial intelligence to any process comes with certain ethical risks—from further systematizing harmful biases to asking machines to make life-or-death decisions. In this session, AI ethics experts will offer hard recommendations for ensuring ethical development and interact directly with the audience to answer the hard questions on the future of AI in government and the military.

Dr. Jane Pinelis, Chief, Test, Evaluation, and Assessment, Department of Defense Joint Artificial Intelligence Center

Heather M. Roff, Senior Research Analyst, The Johns Hopkins University Applied Physics Laboratory

Moderator: Aaron Boyd, Senior Editor for Technology and Events, Nextgov

11:20 AM

Enabling Emerging Technologies (AI, 5G and Cloud) to Meet the Government's Mission
Presented by our elite underwriter Cisco

Joe Beel, Senior Defense Strategist, Cisco Systems, Inc.

Azita Kia, Sr. Product Manager, Cisco Systems, Inc.

Don Leyn, New Technology, Sales Specialist, Cisco

11:35 AM

Role of AI and Emerging Technologies in Joint Domain Operations

As technology becomes increasingly integrated with military operations, our forces must have the ability to process and analyze large amounts of critical data, securely. How can artificial intelligence and other emerging technologies help confront our adversaries at every domain on tomorrow's battlefield?

Brig. Gen. (retired) David Kumashiro, Director, Research and Analysis, National Security Commission on Artificial Intelligence

Dr. Eli Niewood, Vice President, Intelligence Programs and Cross-Cutting Capabilities, MITRE

Lt. Col. Jeffrey Schneider, Program Manager, Defense Innovation Unit

Moderator: Patrick Tucker, Technology Editor, Defense One

12:15 PM

Innovate AI with Pure Storage
Presented by our strategic underwriter Pure Storage

Carmelo McCutcheon, Data Architect Manager, Federal, Pure Storage

Moderator: James Hanson, Vice President and Publisher, Nextgov

12:20 PM

One-on-One Interview

Col. PJ Maykish, Senior Military Fellow, Center for Strategic Research, Institute for National Strategic Studies

Moderator: Patrick Tucker, Technology Editor, Defense One

12:50 PM

AI and Emerging Technology Trends in Russia and China Panel

China, the United States and Russia are all looking to lead in emerging technologies such as artificial intelligence. This panel will look at the government, business and national security trends in each country to reveal how that competition is unfolding and how the United States can better compete.

Gregory C. Allen, Chief of Strategy and Communications, Department of Defense Joint Artificial Intelligence Center

Samuel Bendett, Advisor, Russia Studies Program, CNA Adversary Analysis Group

Elsa Kania, Adjunct Senior Fellow, Technology and National Security Program, Center for a New American Security

Moderator: Patrick Tucker, Technology Editor, Defense One

1:40 PM

Session presented by our elite underwriter Ciena

Jim Westdorp, Chief Technologist, Ciena Government Solutions, Inc.

Moderator: Daniela Fayer, Publisher, Defense One

1:55 PM

Emerging Technology and Space Panel

As the new frontier of space becomes the focus of leaders on Earth, how are emerging technologies playing a vital role in mission success? From fixing satellites and space stations to launching shuttles, artificial intelligence and other innovative tech might one day be involved in all aspects of space exploration.

Dr. Andrew L. Brooks, Chief Data Scientist, National Geospatial-Intelligence Agency

Douglas Terrier, Chief Technologist, National Aeronautics and Space Administration

Eileen Vidrine, Chief Data Officer, U.S. Air Force

Moderator: Frank Konkel, Executive Editor, Nextgov

2:50 PM

Risk and Resilience in the Department Of Defense (DOD) at the Defense Health Agency (DHA)
Presented by our strategic underwriter ServiceNow

Pat Flanders, Deputy Assistant Director, Information Operations (DAD IO\ J-6), Chief Information Officer (DHA), U.S. Department of Defense

Jonathan Alboum, Principal, Digital Strategist, Federal Government, ServiceNow

3:05 PM

Looking Toward Tomorrow with Quantum Computing

Quantum devices and technologies are part of an emerging, but in-the-spotlight, field that homes in on phenomena at the atomic scale and is expected to radically reshape science, engineering, communication and much more. This panel will provide a comprehensive look at the government's investments, priorities and activities across the quantum landscape—and dig deep into the promise and possibilities it holds for the not-so-distant future.

Dr. Celia Merzbacher, Senior Director, SRI International, Deputy Director of the Quantum Economic Development Consortium (QED-C), NIST

Dr. Thyaga Nandagopal, Deputy Division Director of the Computing and Communication Foundations (CCF) Division, Directorate of Computer & Information Science and Engineering (CISE), National Science Foundation

Moderator: Brandi Vincent, Staff Correspondent, Nextgov

3:40 PM

Quantum Key Distribution: Securing Future Network Communications
Presented by our strategic underwriter Verizon

Junaid Islam, Director, Public Sector Solutions, Verizon

Moderator: Laurie Diamond, Senior Account Director, Defense One

3:45 PM

Scenarios for the Future of Artificial Intelligence in the Military and National Security

A look at the future of AI from some of the best, recent books on the subject

Michael Kanaan, Director of Operations, U.S. Air Force / MIT Artificial Intelligence Accelerator

Dr. Margarita Konaev, Research Fellow, Georgetown's Center for Security and Emerging Technology

Peter W. Singer, Strategist and Senior Fellow, New America

Moderator: Patrick Tucker, Technology Editor, Defense One

4:25 PM

Freeport-McMoran Copper and Gold Inc. and the AI Journey
Session presented by our strategic underwriter WWT

Robert Catron, Program Manager and Business Solutions Architect, Freeport McMoRan Copper & Gold Inc.

Jamie Milne, Head of AI and Analytics Programs, Public Sector, WWT

4:50 PM

Closing Remarks

George Jackson, Director of Events, Government Executive Media Group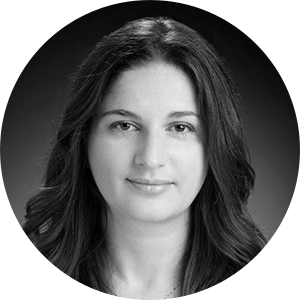 Dr. Jane Pinelis
Chief, Test, Evaluation, and Assessment
Department of Defense Joint Artificial Intelligence Center
Editorial Panelist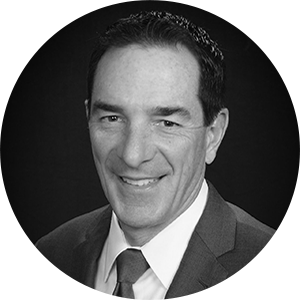 Joe Beel
Senior Defense Strategist
Cisco Systems, Inc.
Underwriter Speaker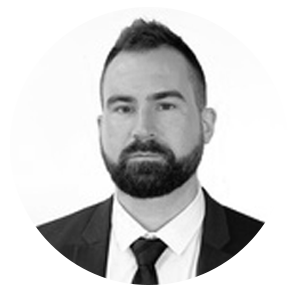 Frank Konkel
Executive Editor
Nextgov
Moderator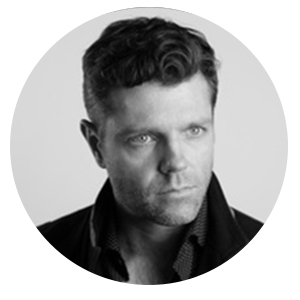 Patrick Tucker
Technology Editor
Defense One
Moderator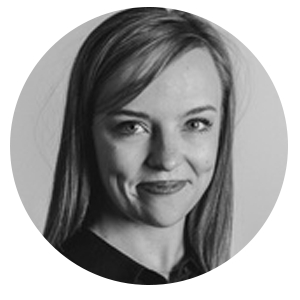 Brandi Vincent
Staff Correspondent
Nextgov
Moderator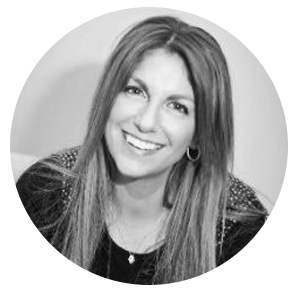 Laurie Diamond
Senior Account Director
Defense One
Moderator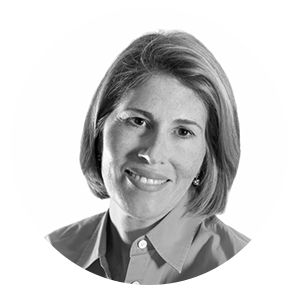 Daniela Fayer
Publisher
Defense One
Moderator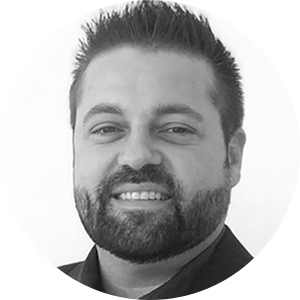 James Hanson
Vice President & Publisher
Nextgov
Moderator