October 13, 2015 | 5 p.m.
Busboys & Poets, 1025 5th St, NW, Washington, D.C.

In this new era after a decade of large wars, U.S. ground forces are engaged around the globe in smaller-scale counterterrorism and training and advising missions. But the U.S. military still must be ready for a large scale commitment of ground troops. How can they prepare for both?
At Defense One LIVE's Cocktails and Conversation, come hear U.S. Army Europe commanding general, Lt. Gen. Ben Hodges, discuss what challenges and threats the U.S. Army faces, including Russia's buildup on NATO's border, the spread of social media and low-cost weapons, and how commanders are keeping their soldiers trained and ready to fight during Washington's budget wars.
Join us for cocktails and conversation at: The New Era of Land Warfare: Preparing the U.S. Army for an evolving global security environment.

Underwritten by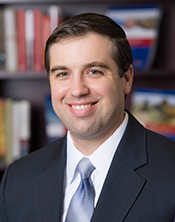 Senior Fellow and Director of the 20YY Warfare Initiative, Center for a New American Security