The Future of National Security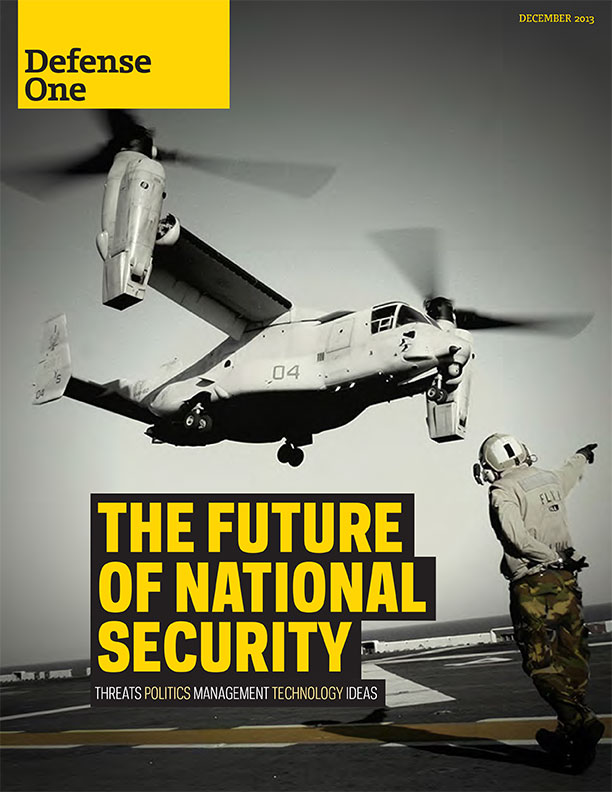 This special edition Defense One eBook provides national security leaders with a brief compendium on the most pressing topics heading into 2014.
A 'must read' for all stakeholders in Defense, the eBook highlights 5 recent, best articles offering insightful analysis and provocative ideas advancing the discussion on top issues in management, evolving threats, technology, and politics.
Learn the latest about upcoming milestones in Afghanistan, strategic options for Syria, and revolutionary drones on the battlefield, along with other topics defining the national security agenda in the coming year.
Don't miss this essential primer for 2014.
Underwritten by
and SAP NS2 // IMPORTANT NOTICE
Any information you supply is subject to our privacy policy.
Access to this report is available to registered members at no cost. In order to provide you with this free service, the Government Executive Media Group may share member registration information with underwriters and partners.