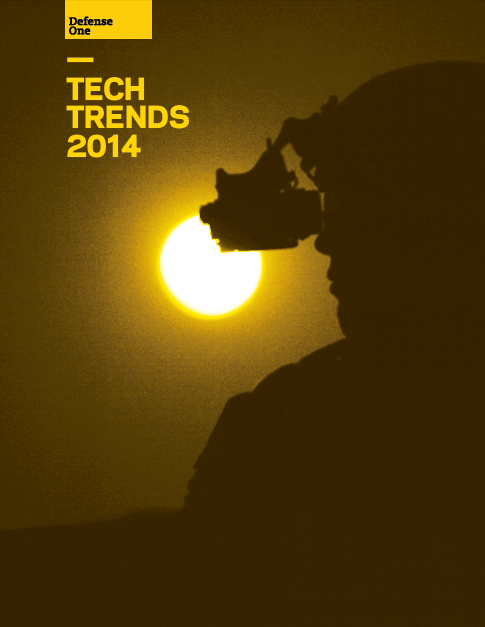 It's a new era of national security. With this new era comes new opportunities for breakthroughs in technology to change the nature of defense and the challenges that come along with adopting them.
In Defense Tech Trends 2014, Defense One looks at the military and DoD's progress and pitfalls across the following areas:
-Mobility
-Cloud
-Health IT
-Cybersecurity
-Training/Simulation
From changing the way the VA handles veterans' records to the advances the Pentagon is making with cyber ranges, these stories show us how technology is changing the way we think about national security.
Underwritten by
, Juniper Networks , GDIT and
// IMPORTANT NOTICE
Any information you supply is subject to our privacy policy.
Access to this report is available to registered members at no cost. In order to provide you with this free service, the Government Executive Media Group may share member registration information with underwriters and partners.