Author Archive
Charles A. Stevenson
Adjunct Lecturer, School of Advanced International Studies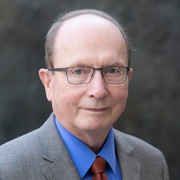 Dr. Charles A. Stevenson is the author of SecDef: The Nearly Impossible job of Secretary of Defense. He teaches at Johns Hopkins School of Advanced International Studies.
Ideas
Some advice from the author of "The Nearly Impossible Job of Secretary of Defense."
Ideas
Americans are worried, but history shows the popular belief is wrong.