Author Archive
Marcus Weisgerber
Global Business Editor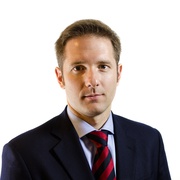 Marcus Weisgerber is the global business editor for Defense One, where he writes about the intersection of business and national security. He has been covering defense and national security issues for more than a decade, previously as Pentagon correspondent for Defense News and chief editor of Inside the Air Force. He has reported from Afghanistan, the Middle East, Europe, and Asia, and often travels with the defense secretary and other senior military officials.
Policy
The defense officials would make sure U.S. weapons are being used and stored properly.
Business
The maker, startup X-Bow Systems, recently accepted investment from Lockheed Martin.
---
Business
The deal with Sikorsky comes just months before the military is expected to choose a company to build a replacement.
Business
The company is looking for loopholes in its $4 billion contract.
Business
The deal would beef up the air-defense offerings of the U.S. arm of the Italian company, and into the top 50 largest defense firms.
Business
A new GAO report details the latest setback for the presidential planemaker. 
Business
The move means the five largest defense contractors will all call the D.C. region home.
Science & Tech
The classified bomber was initially expected to fly last December.
Business
But can the Super Hornet's star turn keep the production line open?
Policy
Air Force acquisition chief cites 2- to 3-year delay, which Boeing blames on subcontractor and supply problems.
Threats
Three different U.S. weapons have now demonstrated successful hypersonic flight.
Business
Marcus Weisgerber and Jacqueline Feldscher
Business
It's the first investment by the aerospace and defense giant's new venture arm.