Author Archive
Norm Ornstein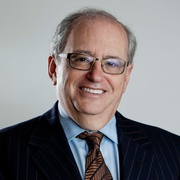 Norm Ornstein is a correspondent for The Atlantic, a contributing editor and columnist for National Journal, and a resident scholar at the American Enterprise Institute for Public Policy Research.
Ideas
Disaster is avoidable—if lawmakers act now.
Norm Ornstein

, The Atlantic
Policy
Blocking the agreement poses risks, but legislators can use their role to extract commitments that address key concerns.
Norm Ornstein

, The Atlantic
Policy
High oil prices have sustained kleptocracies in places like Russia and Venezuela. Will the fall in prices at the pump also mean more instability around the world? By Norm Ornstein
Norm Ornstein

, National Journal
---
Policy
From the Islamic State to immigration, lawmakers face a long list of problems demanding solid solutions. Here's why you shouldn't hold your breath. By Norm Ornstein
Norm Ornstein

, The Atlantic
Business
Congress's proposal to fix the broken agency risks returning America back to its patronage-job system of President James Garfield's day. By Norm Ornstein
Norm Ornstein

, The Atlantic
Business
The VA needs a skilled executive much more than it needs a decorated soldier -- and 9 other takeaways from the recent scandal that rocked the department. By Norm Ornstein
Norm Ornstein

, National Journal
Policy
President Obama needs the Russian president for the White House's most ambitious second-term goals. By Norm Ornstein
Norm Ornstein

, The Atlantic
Policy
The debate over action in Syria comes as Congress is already swamped over the debates on fiscal policy, the debt ceiling, and other major federal government initiatives. By Norm Ornstein
Norm Ornstein

, National Journal