Author Archive
Scott Cooper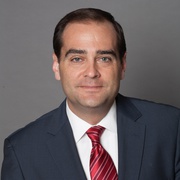 Scott Cooper is a retired Marine Corps officer, human rights advocate, and former candidate for Congress in North Carolina. As an aviator he flew the EA-6B Prowler and served five tours in Iraq and two in Afghanistan, including flying in Operations Northern Watch, Southern Watch, Deny Flight, Allied Force, Iraqi Freedom, and Enduring Freedom.
Ideas
After scandals, pardons, and protests, military and civilian leaders have some work to do rebuilding public trust.
Scott Cooper and Paul Lewis
Ideas
Tough-talking presidential candidates want a no-fly zone to save Syrians. But nothing in the historical record shows a NFZ would work this time.
Scott Cooper and Stephen Wrage