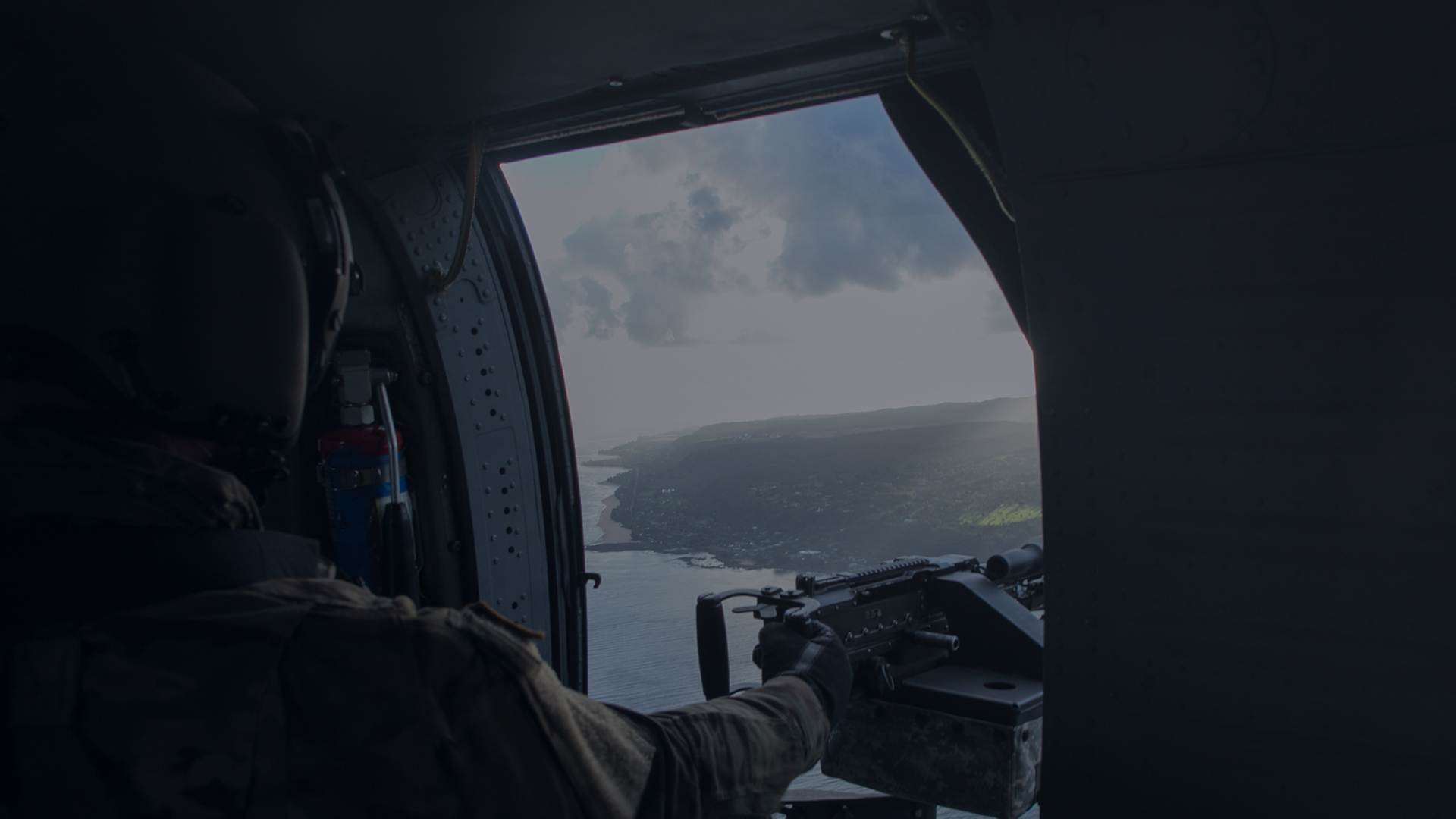 New Missions for the Next Era
What's coming over the horizon? At the 2019 edition of Defense One's annual look into the future, we will discuss global threats, industry trends, advanced technology, national-security policy, and 2020 politics through interviews with top leaders and conversations about bold ideas.
Pricing
Fees apply to industry employees and retirees only.
Federal, military, academic, think tank, NGO, media, and other attendees can register free of charge.
Have a registration question? Check out our Frequently Asked Questions.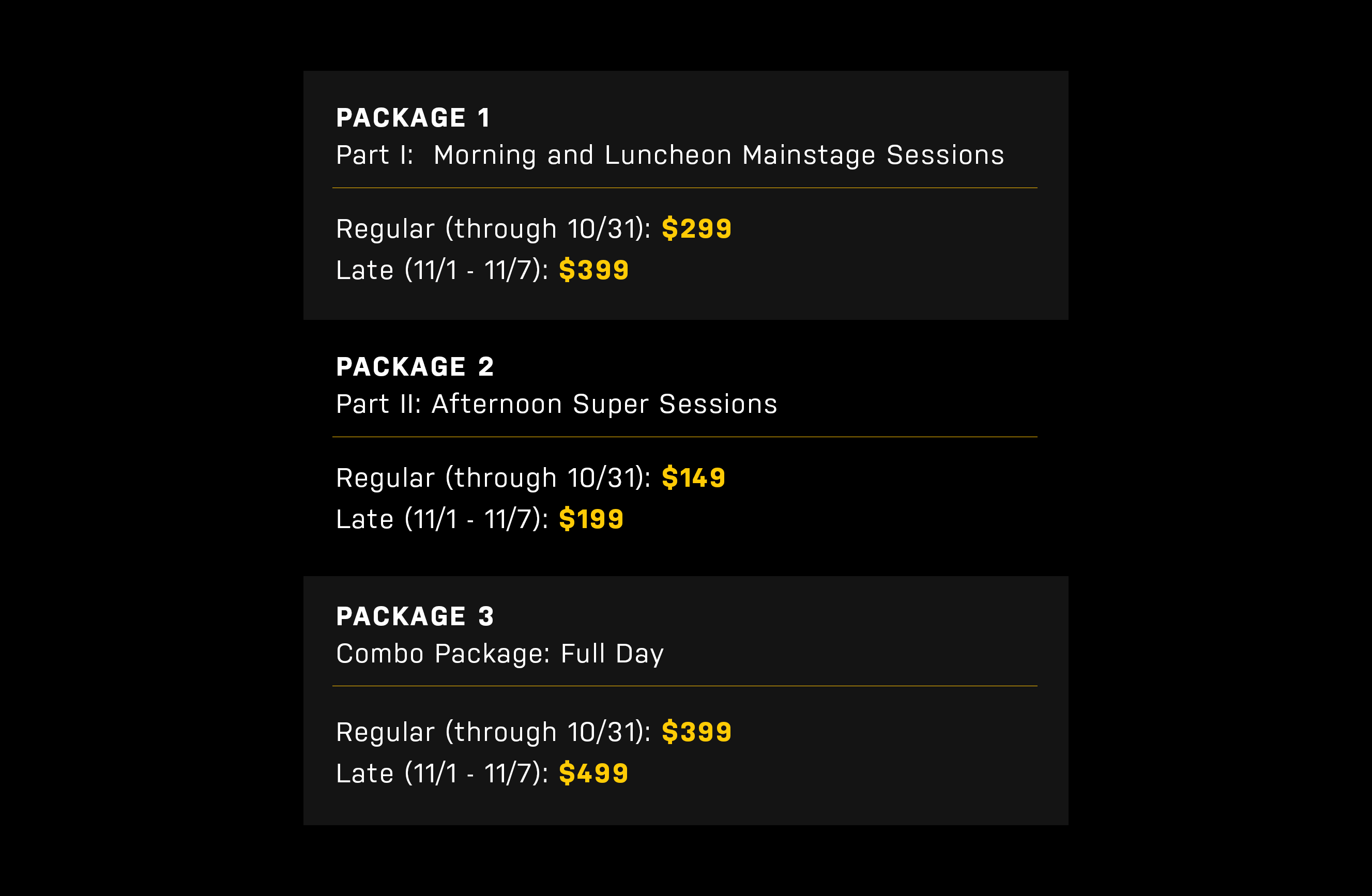 Morning Mainstage Agenda
The World As We See It: On the morning mainstage, Defense One will interview key leaders about the choices and challenges they face. The program will explore the geopolitical landscape, global threats, and the U.S. national security strategy with the 2020 elections on the horizon, the state of acquisitions and investments, and views from Congress, Silicon Valley, and beyond. During lunch, Defense One's Patrick Tucker will lead experts and officials on conversation about the state of defense tech and what's coming up.
8:00 AM

Registration & Networking

9:00 AM

Opening Remarks

9:10 AM

The Future Landscape of the Defense Industrial Base

In this session we will hear how top industry executives are positioning their businesses for great power competition. Senior Pentagon acquisition officials will also talk about their expectations and needs from the industrial base in the coming years.

Eric Fanning, President and Chief Executive Officer, Aerospace Industries Association
Dave King, Chief Executive Officer, Dynetics
Moderated by: Marcus Weisgerber, Global Business Editor, Defense One

9:40 AM

One-on-One Interview

10:10 AM

A Session Presented by our Underwriter Leidos

Vicki Schmanske, Intelligence Group, President, Leidos

10:25 AM

Networking Break

10:40 AM

What America Wants

National security is often missing from voters' "most important" issues lists. How does the American public feel about China, Russian influence, forever wars and other topics in the national security sphere? During this conversation, we'll discuss the constituency problem facing natsec leaders and what solutions or opportunities may lie ahead.

Jonathan Capehart, Opinion Writer and Member of the Editorial Board, The Washington Post; Host, the Cape Up podcast; Contributor, MSNBC
Richard Fontaine, Chief Executive Officer, Center for a New American Security
Susan Glasser, Staff Writer, The New Yorker; Global Affairs Analyst, CNN
Elise Jordan, Columnist, TIME; Political Analyst, NBC News/MSNBC; Co-Host, Words Matter podcast
Moderated by: Kevin Baron, Executive Editor, Defense One

11:15 AM

A Session Presented by our Underwriter AWS

Jennifer Chronis, General Manager, Department of Defense, Amazon Web Services

11:30 AM

One-on-One Interview

Moderated by: Katie Bo Williams, Senior National Security Correspondent, Defense One

12:00 PM

Networking & Lunch

12:35 PM

Welcome Remarks & Luncheon Programming

1:15 PM

A Session Presented by our Underwriter

Mark A. Testoni, President, Chief Executive, and Board Member, SAP

1:35 PM

Closing Remarks
Afternoon Super Sessions
The News You Can Use: Defense One will host interactive workshops and deep dives into the most timely policy and business conversations in today's national security landscape.
Track #1: Policy

Track #2: Business

1:40 PM

American Readiness for Great Power Competition

"Global Power Competition" is the new catch phrase in national security. But is America ready to execute this vision? During this conversation, we'll discuss the future of the nation's preparedness for global security leadership and the launch of Defense One's new partnership with the Center for a New American Security (CNAS) to produce a new editorial series examining the question we are calling: "The American Readiness Project."

Dr. Kori Schake, Deputy Director-General, International Institute for Strategic Studies
Loren DeJonge Schulman, Deputy Director of Studies and the Leon E. Panetta Senior Fellow, Center for a New American Security
Moderated by: Kevin Baron, Executive Editor, Defense One

Session TBA

2:25 PM

A Session Presented by Our Underwriter

A Session Presented by Our Underwriter

2:55 PM

The China Gap: To Fight or Compete?

Beyond counting ships in the South China Sea, in the United States there is a growing reconsideration of the realities of Xi Jinping's China. It's more than military concern. What is the real China threat and is the United States failing to respond adequately? During this conversation, we'll discuss the China story, the U.S. perspective, and policies for the future.

Dr. Patricia Kim, Senior Policy Analyst, China, U.S. Institute of Peace
Josh Rogin, Columnist, Washington Post; Political Analyst, CNN

Military Balance: Foreign Arms Sale

At a time of growing arms sales, we'll discuss policy changes, forecasts and oversight of foreign military sales.

Assistant Secretary R. Clarke Cooper, Bureau of Political-Military Affairs, Department of State
Rachel Stohl, Managing Director, Stimson
Roman Schweizer, Managing Director, Cowen Washington Research Group

3:40 PM

Networking Break

Networking Break

3:55 PM

Forever War? Beyond Counterterrorism and US Military Interventions

A popular campaign applause line for President Trump and liberal Democrats became real in October when the commander in chief abruptly withdrew U.S. troops from Syria in his bid to end an "endless war." During this panel discussion, we'll discuss public and political perceptions of U.S. interventions, the pushback and support of "persistent presence" missions abroad. What will policy makers do differently to support these operations going forward? And what new policies or programs should be put in place if these interventions are no longer viable?

Jon Alterman, Senior Vice President, Zbigniew Brzezinski Chair in Global Security and Geostrategy, and Director, Middle East Program, Center for Strategic and International Studies
Joshua Geltzer, Visiting Professor of Law, Georgetown University; former Senior Director for Counterterrorism, National Security Council
Senator Chris Murphy (D-CT), United States Congress

Next-Generation Manufacturing

What does the assembly line of the future look like? We'll explore how the weapons of tomorrow will be manufactured differently than today.

Neal Orringer, President, Applied Science & Technology Research Organization (ASTRO) America
Chandra Brown, Chief Executive Officer, MxD




Government Executive Media Group. All rights reserved.