Author Archive
Katie Bo Williams
Senior National Security Correspondent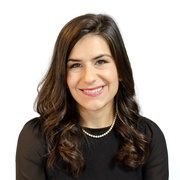 Katie Bo Williams is the senior national security correspondent for Defense One, where she writes about defense, counterterror, NATO, nukes, and more. She previously covered intelligence and cybersecurity for The Hill, including in-depth reporting on the Russia investigations and military detention issues. Before her journalism career, Katie Bo worked in thoroughbred horse racing, helping breed, sell, and prepare the next generation of Kentucky Derby winners. She is a graduate of the University of Virginia. A native of Goochland County, Virginia, she now lives in D.C. and can usually be found haunting one of the various bookstores on Capitol Hill.
Policy
The pick may telegraph whether the GOP intends a cooperative or combative approach to the Biden administration.
Threats
Majority Leader McConnell leads chorus of bipartisan, shocked opposition to the 11th hour order read by Acting Defense Secretary Miller.
Threats
'We were always playing shell games,' says Amb. Jim Jeffrey, who also gives advice to President-elect Biden.
---
Policy
Anthony Tata moves up one grade level — with some limits attached.
Marcus Weisgerber and Katie Bo Williams
Policy
Trump has lost reelection after a vitriolic, misinformation-laden presidency, networks project. President declines to concede as vote count continues.
Policy
Many news outlets, including the Associated Press, have not yet made the call and Trump is not conceding.
Policy
Several senators with national-security posts win re-election.
Threats
Security experts still fear late-night violence and clashes in the days to come, but so far, the worst-case scenario has not come to pass.
Exclusive
Policy
The D.C. National Guard and Pentagon IG are fighting over who to blame for the dangerous incident that symbolized Trump's militarized response.
Policy
"I cannot think of any scenario where we would recommend or ask for being federalized," Tennessee's adjunct general told reporters.
Policy
After 17 years of fighting Saddam, AQ, and ISIS, officials say support for Baghdad and its security forces remains key to fending off Iran.
Policy
The nuts and bolts may shift, but the approach is likely to stay the same.
Patrick Tucker and Katie Bo Williams
Policy
After a controversial summer, the Joint Chiefs chairman is holding his own with a string of public pronouncements.
Threats
Ben Watson, Bradley Peniston and Katie Bo Williams
Threats
They won't be home for Christmas. Trump's national security advisor says the president was only expressing a "desire" with that tweet.
Policy
"We support law enforcement," Army Secretary McCarthy said Tuesday. "We don't police American streets."
Policy
The bewildering message came just hours after his national security advisor said the United States would draw down to 2,500 by 2021.
Threats
Was Ankara using its Russian air-defense system to track a NATO ally?
Marcus Weisgerber and Katie Bo Williams
Policy
Kotey and Elsheikh each face 14 charges, all of which carry a maximum penalty of life in prison.
Policy
Yes, but he's under a lot of pressure that other physicians caring for VIP patients might not be.