Author Archive
Katie Bo Williams
Senior National Security Correspondent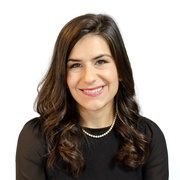 Katie Bo Williams is the senior national security correspondent for Defense One, where she writes about defense, counterterror, NATO, nukes, and more. She previously covered intelligence and cybersecurity for The Hill, including in-depth reporting on the Russia investigations and military detention issues. Before her journalism career, Katie Bo worked in thoroughbred horse racing, helping breed, sell, and prepare the next generation of Kentucky Derby winners. She is a graduate of the University of Virginia. A native of Goochland County, Virginia, she now lives in D.C. and can usually be found haunting one of the various bookstores on Capitol Hill.
Policy
Maybe. Scholars explain why the answer is as murky as the law.
Policy
The revelation further undermines the president's assertion that he has stood firmly between the Pentagon and war.
Policy
The announcement makes public plans that have been in the works for months.
---
Policy
"We take this very, very seriously," Gen. James McConville said in an interview with Defense One.
Policy
The remarks fit into the Democrat's existing strategy of painting the president as unsupportive of U.S. troops.
Policy
The president continues a pattern of deference to Moscow amid unsafe air operations, a roadway collision that injured U.S. troops, and the poisoning of a Putin critic.
Policy
"Never before has an American president played such a subservient role to a Russian leader," the Democratic candidate said.
Policy
Lt. Col. Yevgeny Vindman says he reported "legal compliance and ethics violations" by NSA Robert O'Brien.
Policy
Eleven days ago, the GAO ruled that Wolf had been named acting secretary illegally.
Policy
Pompeo said it would take place "as soon as we can complete the mission."
Exclusive
Threats
Atty. Gen. Barr's letter to the UK brings two ISIS fighters accused of beheading American journalists and aid workers closer to a U.S. trial.
Policy
But will it matter in an election that is likely to turn on domestic issues?
Threats
Shiite military attacks have made it harder to fight ISIS, Gen. Kenneth McKenzie said.
Threats
Trump has claimed without evidence that the explosion might have been an "attack."
Threats
The president said "some of our great generals" told him that the blast was "a bomb of some kind."
Policy
"It's already planned," the president said in an interview with Axios.
Policy
A legal loophole may allow Tata to take the top job without Senate confirmation at all.
Policy
After Islamophobic remarks, Trump's controversial pick to be Defense Department's policy chief is in troubled waters.
Threats
The Pentagon says this is about Russia. Trump says it's about Germany.
Threats
Kevin Baron, Ben Watson and Katie Bo Williams