Author Archive
Patrick Tucker
Technology Editor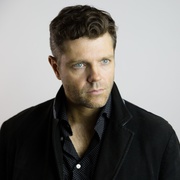 Science & Tech
Four years after DARPA sought a better way to bring medicine to the battlefield, the technology may assuage broader concerns about foreign supply chains.
Science & Tech
Breakthroughs in fluid dynamics are revealing new clues about how odd hours affect the removal of toxins in the brain.
Science & Tech
Big steps reveal plenty about the bigger ones to come — including the need for battlefield coders.
---
Science & Tech
Some 400 troops are testing the devices, trained on nearly a quarter million cases to detect COVID and a whole lot more.
Science & Tech
The deal doesn't really address data or privacy concerns. It does help regimes attack U.S. companies.
Science & Tech
US INDOPACOM and the Air Force are testing new networked warfare solutions in the region right now.
Policy
Tensions are still running high and crackdowns continue in Minsk
Science & Tech
DIA chief hints that the public doesn't yet know just what the military knew about the coronavirus.
Science & Tech
13 countries took part in DoD's two-day dialogue about the future of responsible
Science & Tech
"Digital twinning" is coming to a battlefield near you.
Science & Tech
The simulated cruise missile intercept harnessed widely dispersed systems — all supervised by tablets in a flight-line hangar.
Science & Tech
New tools are planned to help various militaries and defense companies cooperate and interoperate on artificial intelligence.
Science & Tech
As Alexey Navalny recovers, a new spray promises far faster detection of these deadly chemicals.
Science & Tech
Manufacturers need to build in better defenses and even ways to regain control of hijacked spacecraft, directive says.
Science & Tech
The Pentagon wanted to fund ambitious research into future tech breakthroughs but contractors spend most of their money on safer bets, GAO has found.
Science & Tech
AstraZeneca is seeking 30,000 volunteers for the trial, which may lead to an effective vaccine by year's end.
Science & Tech
A DoD pilot program could help make artificial intelligence useful not just to researchers but to physicians.
Threats
The PLA is preparing for modern, networked warfare with more artificial intelligence, warships, and even a space station.
Science & Tech
A research effort funded by China and the U.S. could speed up the discovery of new materials to use in electronics.
Science & Tech
The service has hired a Google partner to apply technology that has already changed cancer treatment and road repair.