Author Archive
Douglas Macgregor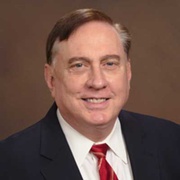 Douglas Macgregor, a retired Army colonel, is executive vice president of the Burke-Macgregor Group. His newest book, Margin of Victory, will be published this year by Naval Institute Press.
Ideas
Defense Secretary Carter deserves applause for cutting the Navy's LCS, and encouragement to think more broadly.
Ideas
The service's visions of light troops mounted on wheeled vehicles are setting up the Army — and the nation it serves — for humiliation and defeat.