sponsor content What's this?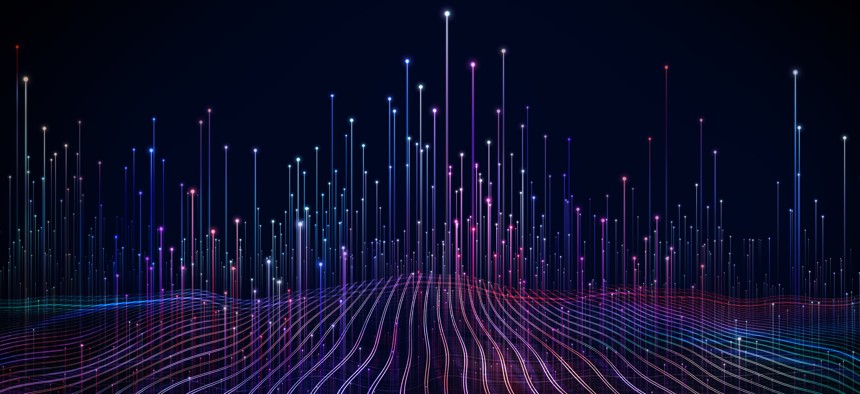 Innovation, Partnership Help Lockheed Martin Take the Army's Long-Range Missiles to the Next Level with PrSM
Lockheed Martin leverages expertise in emerging technologies and 40 years of partnership to forge the next frontier for the U.S. Army's missile programs.
On April 30, 2020, the U.S. Army's next generation of precision fire munitions took flight for the third time.
The Precision Strike Missile, known as PrSM, successfully completed its third test flight this Spring, bringing the Army one step closer to introducing its new munitions program, which promises to modernize the Army's approach to near-peer threats and provide effective strategic options to joint and combatant commanders.
"During the April 30 demonstration, PrSM was fired from Lockheed Martin's HIMARS launcher and flew approximately 85 kilometers to the target area, culminating in a highly accurate and lethal warhead event. At such a short range, the missile's systems were pushed to a very high stress point. The success of this shot validated the design and performance of the tactical baseline missile," says Gaylia Campbell, vice president of Precision Fires and Combat Maneuver Systems for Missiles and Fire Control, pointing to the unique capabilities PrSM offers.
This flawless performance comes on the heels of two prior, equally successful, flight demonstrations conducted at longer ranges proving out the missile's capability, reliability and effectiveness.
PrSM is set to replace the Army Tactical Missile System (ATACMS), which has been in use for more than two decades as the only long-range tactical surface-to-surface missile employed in combat by the U.S. Army. While ATACMS has proven highly reliable and accurate, the need for an upgraded longer-range missile with enhanced capabilities became evident when the Army issued its modernization priorities in 2019. To make that upgrade a reality by 2023 — or sooner — Lockheed Martin has been at work for the last 12 months to build, deliver and "demonstrate the next-generation munition that will provide the Army with a new deep-strike capability," says Campbell.
And, indeed, it has already proven many of its capabilities.
After two years of design, development and testing, Lockheed Martin has proven successful in all flight tests and has met U.S. Army objectives including controlled trajectory, pin-point accuracy and lethality while integrating with the High Mobility Artillery Rocket System™ (HIMARS™) launcher, Campbell notes. The design has now moved into the next phase, Enhanced Technology Maturation and Risk Reduction (ETMRR), in which the company will build four new missiles, complete three flight tests and subsystem qualification. ETMRR will help accelerate customer efforts to field PrSM.
Transformational Technology
To meet the Army's PrSM goals, Lockheed Martin is using new digital engineering tools, process automation and advanced technologies that have improved PrSM's producibility, quality and performance. Additive manufacturing technologies are also playing a key role in development and helping the company address many of the challenges associated with accelerated timelines and flight test schedules.
3D printers, for example, have helped optimize and validate designs and reduce schedule risk by supporting rapid prototyping and eliminating time-intensive processes. Lockheed Martin successfully printed three parts for the missile, which performed flawlessly in tests and are part of the product baseline. These printed parts are extremely durable, provide tremendous flexibility and act as an extension of our supply chain, allowing the production team to meet schedule requirements in the event of a supply chain issue.
One such issue developed when a supplier encountered challenges producing the payload skin, a metal covering that forms the warhead section of the missile. Lockheed Martin's internal team turned to an additive manufacturing process called Laser Direct Energy Deposition to produce the part and prevent delays.
According to Campbell, "these technologies helped optimize and validate our designs and mature our rapid prototyping approach by eliminating typically time-intensive processes. Our transformational approach to development has accelerated our ability to meet established schedule requirements for this critical Army capability."
PrSM Moving into the Future
Emerging technologies are just some of what Lockheed Martin brings to the table. Campbell credits Lockheed Martin's experience and long-time partnerships with the U.S. Army as the key to these early wins.
For more than 40 years, Lockheed Martin Missiles and Fire Control has been the leading designer and manufacturer of long-range, surface-to-surface precision strike solutions, providing highly reliable, combat-proven systems like the Multiple-Launch Rocket System (MLRS), HIMARS, ATACMS and Guided MLRS to domestic and international customers.
According to Michael Williamson, vice president of Tactical Strike Missiles for Lockheed Martin, "Our years of demonstrated experience in delivering unmatched Precision Fires capabilities for our U.S. Army customer and our commitment to ensuring affordability will result in the best option for the baseline missile and future spirals."
No company can do this alone, however, Campbell credits partner companies across the ecosystem as major contributors to the early successes.
Years of experience, partnership and innovation have come together on the PrSM program to create a proven, low-risk capability for the U.S. Army that meets mission-critical performance and operational objectives.
"Moving forward, we remain steadfast and focused on working with the Army to field PrSM, evolve capabilities to support future spirals and maintain the highest level of quality and unmatched performance for the Army," says Williamson.