Author Archive
Aki Peritz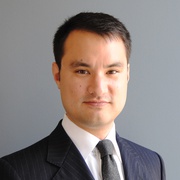 Aki Peritz is the Vice President of the Center for Intelligence Policy. He's also a former CIA counterterrorism analyst and coauthor of Find, Fix, Finish: Inside the Counterterrorism Campaigns that Killed bin Laden and Devastated Al Qaeda.
Ideas
As press watchdogs stiffen their spines, intel agencies must decide what secrets truly need protecting and why.
Aki Peritz and Kevin Strouse
Ideas
Instead of criticizing how big the Intelligence Community has grown, let's get the US to do a better job explaining why.
Ideas
Just because the U.S. pulled out of Iraq in 2011 doesn't mean it doesn't have a vested interest in the worsening violence there. By Aki Peritz
---
Threats
Putin's Sochi stiff arm is a dangerous rejection of U.S. security help, right as the jihadist Caucasus Emirate looks to strike the 2014 Winter Olympics. By Aki Peritz
Ideas
Why is Turkey is buying China's anti-missile system when it already has NATO's Patriot system? Here's why Ankara should beware Chinese defense corporations bearing gifts. By Aki Peritz & Mieke Eoyang
Aki Peritz and Mieke Eoyang