Author Archive
Bill Lucia
Executive Editor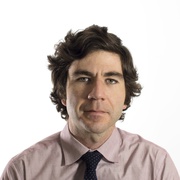 Bill Lucia is the former executive editor for Government Executive's Route Fifty. He joined the publication as a reporter when it launched in 2015. Bill previously covered Seattle city government for the Washington state-based news outlet Crosscut. He holds a master's in public administration from the University of Washington's Evans School of Public Policy & Governance.
Science & Tech
Technology like sensors built into infrastructure and emergency alerts has possible benefits, but in a new study dozens of experts weigh in on where some of the more significant pitfalls may lie.
Science & Tech
IT leaders in one Arizona county are working to demonstrate the ROI on cybersecurity investments.