Author Archive
Caitlin M. Kenney
Staff Reporter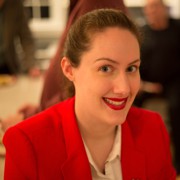 Policy
The Corps' shift to a lighter, distributed force requires skills and judgment that may be easier to recruit than build, training chief says.
---
Threats
Tow-hook problem suspends all 54 ACVs.
Threats
As a backup, Berger says, troops must learn to "forage" for some supplies.
Threats
Both states have units deployed that would otherwise be helping in their efforts.
Threats
"While it's relatively fresh in our minds, we need the honest, open critique," Gen. Berger says.
Science & Tech
"Everything is classified" when it comes to space, one admiral complained.
Policy
Austin's order follows FDA approval of one vaccine—and the deadliest week yet for COVID-stricken troops.
Threats
Meanwhile, the airfield perimeter is mostly held by soldiers of the 82nd Airborne.
Threats
Advocates encourage veterans to use VA, veteran service organization resources for help.