Author Archive
Caitlin M. Kenney
Staff Reporter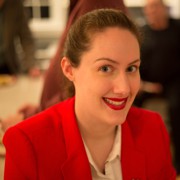 Policy
Harker confirmed that he did not consult with Pentagon or military leaders on the planned nuclear missile.
---
Policy
The service faces a tight 2022 budget and ship-buying concerns.
Policy
Commandant's decision may end Maj. Gen. Robert Castellvi's career.
Threats
Study reveals "key reliability issues" and maintenance averaging up to two weeks per month to fix.
Science & Tech
The MQ-25 T1 Stingray is slated for tests on an aircraft carrier later this year ahead of a planned 2025 deployment.
Policy
Some programs slated for trimming in the 2022 budget proposal also appear on the service's list of unfunded priorities.
Policy
President's first spending request seeks to cut procurement to free funds for operations and maintenance.
Policy
2022 spending request would shrink service budget by a total of $3.6 billion.
Policy
"I have what I need," the Marine Corps commandant said Wednesday.
Science & Tech
Enormous exercise will combine several new concepts in scenarios up to major combat.