Author Archive
Carten Cordell
Managing Editor, Government Executive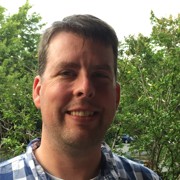 Carten Cordell is the managing editor at Government Executive. Cordell has covered federal government, technology and acquisition for Federal Times, FedScoop, Washington Business Journal and Nextgov/FCW. An Alabama native, Cordell holds bachelor's degrees in history and journalism from Auburn University and a master's degree from Northwestern University's Medill School of Journalism. His work has also appeared in USA Today, Writer's Digest and many other publications. He came to GovExec after a stint at Sage Communications, a marketing services agency that focuses on the government contracting market.
Science & Tech
The intelligence research agency is crafting smart clothing technology equipped with audio, video and geolocation sensors.
Science & Tech
A DOD-led public-private consortium is seeking prototype solutions.
Policy
Harry Coker Jr., who led the CIA's open-source efforts, will flesh out the new National Cyber Strategy, if he's confirmed.
---
Business
To reverse plummeting rates of small-business contracting, the Pentagon is working up software to make it easier to follow the rules.
Science & Tech
A new GAO report details missing links in efforts to move directed-energy weapons from the lab to the field.
Policy
DOD has yet to implement any of the 2018-19 recommendations of the Defense Science Board, and more besides.
Science & Tech
Officials are gathering candidates for a second autonomous-tech assessment: air-ground robots, voice-guided technology, and more.  
Science & Tech
After two years of ushering the service toward cloud-based services, CIO Raj Iyer will leave "over the next several weeks."