Author Archive
Chris Riotta
Staff Reporter, Nextgov/FCW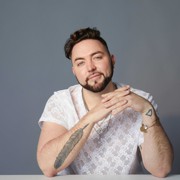 Chris Riotta is a staff reporter at Nextgov/FCW covering government procurement and technology policy. Chris joined FCW after covering U.S. politics for three years at The Independent. He earned his master's degree from the Columbia University Graduate School of Journalism, where he served as 2021 class president.
Threats
Discovered by Ukraine's security agency, the new malware prompted a warning from the FBI, CISA, and others.
Threats
Blackberry's quarterly threat report said attacks on government agencies and the public sector rose 40% since last year.
Policy
Top challenges include ensuring validity and cleanliness of data, according to a top cyber leader at the Defense Information Systems Agency.
---
Threats
"The most important evolving threat to the electric grid is associated with cybersecurity and physical security," lawmakers were told on Tuesday. 
Threats
A "surgical campaign" by Storm-0558 gained access to unclassified U.S. government email accounts using forged authentication tokens, U.S. and Microsoft officials said.
Policy
The service's weeks-old Commercial Space Office serves as a hub for several efforts to accelerate acquisition of next-gen tech.
Science & Tech
As satellites multiply, "we won't be able to...control all that by humans in real-time," Space Command's deputy chief says.
Threats
The nation's cyber defense agency confirmed it was providing assistance to several federal agencies that have been impacted in an apparent global cyberattack.
Science & Tech
A new strategy seeks "an environment where DoD records are automatically identified and captured, expertly curated, and systemically governed."
Policy
The previous director left nearly three months ago, just before the administration released its national cyber strategy.
Business
Many contracting offices are short-staffed, even though nearly 80% of the IC's budget goes to contractors.
Policy
The Office of Management and Budget responds to a congressional push to ban the popular Chinese social-networking app from government devices.
Policy
Contracting officers will prioritize goals for small- and disadvantaged-business contracting over BIC objectives "if achievement of both goals is not possible."
Threats
The Cybersecurity and Infrastructure Security Agency is supposed to give more than 300 agencies and firms the info they need to fix vulnerabilities. That hasn't always happened, the DHS inspector general found.
Threats
The 700-plus pages of classified material included documents relating to special access programs – some of the nation's most closely held secrets.
Defense Systems
A new report says military leaders don't have enough information to make crucial decisions about ongoing efforts to develop alternatives to the Global Positioning System.
Policy
From establishing the National Digital Reserve Corps to setting term limits at CISA, here's what you need to know about the tech and cyber amendments currently featured in the House version of the FY2023 NDAA.
Threats
Federal agencies tasked with critical infrastructure risk management aren't measuring improvements made by the adoption of new guidelines, according to a watchdog report.
Defense Systems
The Cybersecurity and Infrastructure Security Agency released an emergency directive on Friday ordering all federal agencies to take immediate action against a critical security flaw with potential long-term consequences for public and private infrastructure.
Defense Systems
The Cybersecurity and Infrastructure Security Agency wants to beef up federal civilian email security with CISA-provisioned threat hunting and incident response efforts, according to a request for information published last week.