Author Archive
Dave Nyczepir
News Editor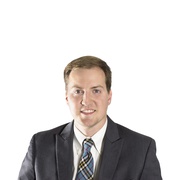 Dave Nyczepir is a News Editor for Government Executive's Route Fifty. He previously was a reporter at the Desert Sun newspaper in Southern California's Coachella Valley and worked for Campaigns & Elections magazine and covered Maryland's 2012 legislative session for the University of Maryland's Capital News Service and holds a master's of journalism from the University of Maryland.
Science & Tech
The state wants to add every city and county government to its automated threat feed program in the next three to four years.
Ideas
This port city is racing to figure out how to deal with harsher storms and elevated sea levels — and it's not alone.