Author Archive
David Shedd
Visting Fellow, AEI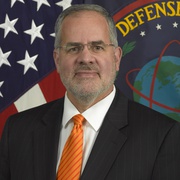 David R. Shedd served over 30 years in various intelligence and national security positions, most recently as the Acting Director of the Defense Intelligence Agency. He is currently a Visiting Distinguished Fellow with the Heritage Foundation.
Ideas
It doesn't mention "cyber"—and that tells us a few things.
David Shedd and Ivana Stradner
Ideas
The entire profession is nervous about allegations that could mean top brass at a combatant command violated the sacrosanct professional code of intelligence.
Ideas
Here are six ways to make sure America's leaders and troops get the intel they need.
David Shedd and Matthew F. Ferraro