Author Archive
Jonathan Reiber
Senior Director, Cybersecurity Strategy and Policy, AttackIQ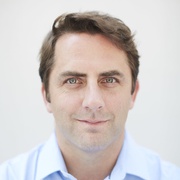 Jonathan Reiber is Senior Director for Cybersecurity Strategy and Policy at AttackIQ and an affiliate at UC Berkeley's Center for Long-Term Cybersecurity (CLTC). He is the author of A Public, Private War, published by the CLTC. A former speechwriter and Chief Strategy Officer for Cyber Policy in the Office of the U.S. Secretary of Defense, he served as an advisor to the U.S. Cybersecurity Solarium Commission.
Ideas
Complying with DoD's new cybersecurity regulations requires hard data, the kind that pretty much requires automation to compile.
Ideas
Pandemic relief spending will likely prevent the implementation of most of the Cybersecurity Solarium Commission's recommendations. Here's how to prioritize them.
Ideas
Without clear explanations that affirm rules of the road, countries make it easier for conflicts to spiral out of control.
---
Ideas
The author of DoD's 2015 cyber strategy takes a look at the 2018 version.