Author Archive
Kellie Lunney
Senior Correspondent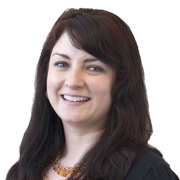 Kellie Lunney covers federal pay and benefits issues, the budget process and financial management. After starting her career in journalism at Government Executive in 2000, she returned in 2008 after four years at sister publication National Journal writing profiles of influential Washingtonians. In 2006, she received a fellowship at the Ohio State University through the Kiplinger Public Affairs in Journalism program, where she worked on a project that looked at rebuilding affordable housing in Mississippi after Hurricane Katrina. She has appeared on C-SPAN's Washington Journal, NPR and Feature Story News, where she participated in a weekly radio roundtable on the 2008 presidential campaign. In the late 1990s, she worked at the Housing and Urban Development Department as a career employee. She is a graduate of Colgate University.
Policy
Here are some of the civilian exemptions senators are demanding to Trump's federal freeze-out.
Policy
New presidents typically unveil a broad budget plan in February, and a more detailed version in the spring.
Threats
Secretary James hopes an extra $10,000 will ease the strain on careers and families.
---
Ideas
The defense secretary unveiled major proposals that would reform the military's 'up or out' promotion system and allow civilian recruiters to bypass the traditional federal hiring process.
Business
Converting 80,000 active-duty jobs to civilian positions could save as much as $5.7B per year, according to a new Congressional Budget Office analysis.
Business
The legislation includes a 1.3 percent pay raise in 2016 for service members and changes to the military retirement system.
Business
The defense bill includes a 1.3 percent pay raise for troops in 2016, an overhaul of the retirement system, and money for basic housing allowances.
Threats
The Pay Our Military Act proposed by Rep. Mike Coffman would ensure pay in the event of an appropriations lapse and expire at the end of 2016.
Policy
Without the fix, the department said it would have to close hospitals, furlough workers and issue a hiring freeze starting in August.
Kellie Lunney

, Excellence in Government
Business
Defense Department leaders want, in part, to mandate participation in the 401(k)-type Thrift Savings Plan in the hopes it will save money and help retain top talent.
Business
Its version of the 2016 defense authorization act would automatically enroll new troops in the Thrift Savings Plan.
Business
Some veterans are upset they're having to waiting hundreds of days just to advance the process of applying for combat-related compensation.
Business
The new legislation would empower the secretary to block certain retirement benefits while capping bonuses for executives.
Business
President Obama signaled his support for changes to military pay and benefits, but told Congress he won't make a decision on what reforms he'll endorse until late April.
Policy
A new bill from Colorado's Rep. Mike Coffman would halt all bonuses across the Veterans Affairs Deparment until a long-delayed, nearly $2 billion hospital is up and running.
Policy
The Chairman of the House Veterans' Affairs Committee said his new bill to crack down on senior VA executive misconduct won't cause an exodus of talent.
Policy
The measure gives the VA secretary yet another tool to punish employees committing misconduct.
Business
The business of reforming the military's compensation system got very confused very quickly during a Wednesday House Armed Services subcommittee hearing.
Business
A new bill caps the number of VA executives eligible for bonuses, and instructs leaders to switch jobs within the department at least once every five years.
Policy
The bill, which has bipartisan support, grants sick leave to first-year federal workers who are vets with a service-connected disability rating of at least 30 percent. By Kellie Lunney