Author Archive
Magnus Nordenman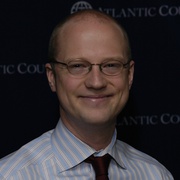 Ideas
NATO used to worry that Soviet subs would decimate supply convoys and carrier battle groups. Now Russia can simply wreck ports from afar.
Ideas
First, realize that they carry more than just phone calls and email.
Ideas
The annual NATO exercise in tight Baltic waters, grown a bit sleepy after the Cold War, has snapped back into serious intensity.
---
Ideas
Just two years ago, it would have been nearly unthinkable for the Western alliance to set up a battalion here, some two hours' drive from Russia.
Ideas
Much is being done to counter Russian ambitions in the High North, and yet much more remains to be done.
Ideas
Alliance members should replicate their successful C-17 cooperation to restore their maritime patrol aircraft fleets.
Ideas
As the GIUK gap returns to importance, NATO must look to regenerate its anti-submarine forces.
Ideas
Congress should require DOD to develop one along the lines of the recent Asia Pacific Maritime Security Strategy.
Magnus Nordenman and Steven Horrell
Ideas
In the 21st century, competition between established and emerging powers will be increasingly felt and expressed at sea.
Ideas
The West may have abandoned peacekeeping operations, but UN blue helmets are going strong amid a quiet global power shift.