Author Archive
Miriam Pemberton
Institute for Policy Studies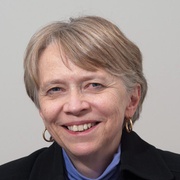 Miriam Pemberton is an associate fellow at the Institute for Policy Studies.
Ideas
Years of neglecting public infrastructure has undercut the U.S. manufacturing base.
Ideas
A group of national security experts from left, right, and center says cutting some of America's 800 far-flung outposts will save money and make us safer.
Ideas
The next GOP debate could find even more substance by making candidates answer Paul's question to the conservative movement.