Author Archive
Patience Wait
Contributor, Nextgov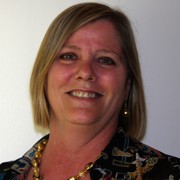 Patience Wait is a freelance contributor to Nextgov and a member of the Tech Writers Bureau where she concentrates on writing about the public sector's high-tech issues and programs. She has won awards for her government and technology reporting over her long career, including a Jesse H. Neal Award for best news coverage in 2004.
Threats
"When bad information becomes as prevalent, persuasive, and persistent as good information, it creates a chain reaction of harm," an Aspen Institute report begins.
Threats
The Biden administration and utility companies are trying to reduce the risks, but at least 15 well-equipped groups are hunting for ways in.