Author Archive
Patrick Lin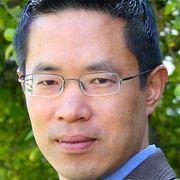 Patrick Lin, Ph.D., is the director of the Ethics + Emerging Sciences Group at California Polytechnic State University, San Luis Obispo, where he is an associate philosophy professor.
Ideas
Governments could treat retaliatory cyberattacks as 'frontier' incidents, which are not necessarily escalatory.
Patrick Lin

, Council on Foreign Relations
Science & Tech
To confidently say whether a ban on tomorrow's 'killer robots' is defensible or not, we need to better clarify the notions of human control and autonomy.
Patrick Lin

, The Atlantic