Author Archive
Thomas Karako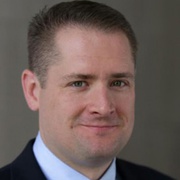 Thomas Karako is a senior fellow in the International Security Program and director of the Missile Defense Project at the Center for Strategic and International Studies.
Ideas
Gaps in coverage leave interceptors less-equipped to defeat the threats of tomorrow.
Thomas Karako and Ian Williams
Ideas
We need a way to fund Israel's missile defenses without undercutting our own.
Ideas
The Unha launch is hardly the basis for panic, but it is time for certain measures to ensure security and stability.
---
Ideas
The U.S. and its regional partners are going to have to work a lot harder because missiles are missing from the P5+1 nuclear negotiations.
Ideas
As bad as containment sounds, it may now be hard to accomplish more. By Thomas Karako