Author Archive
Christopher D. Kolenda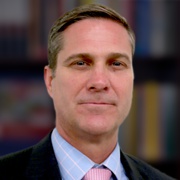 Christopher D. Kolenda is the editor and co-author of the critically acclaimed book Leadership: The Warrior's Art.He recently served as the senior advisor on Afghanistan and Pakistan to the Department of Defense senior leadership and has served four tours in Afghanistan.
Ideas
In fighting small wars, you get to pick only two of these: centralized control, detailed understanding, and acceptable operational tempo. Here's how to choose.
Ideas
We learned through experience the importance of preventing civilian casualties in today's wars.
Christopher D. Kolenda and David Petraeus
Ideas
The stories of valor that took place on Normandy Beach 70 years ago need to be passed on to future generations. Here's one of them. By Christopher D. Kolenda