Author Archive
Gordon Sullivan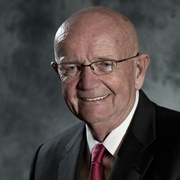 Ret. Army Gen. Gordon Sullivan is president of the Association of the United States Army and was the 32nd Army Chief of Staff.
Ideas
The entire plan was built around the idea of an Iraq and Afghanistan 'post-war calm' that never really materialized.
Ideas
AUSA's president calls for stabilizing the size of the Army, giving it more money, and ending partisan conflict.
Threats
A recent 1,200-mile U.S. Army convoy across European roads was a stirring sight, but it won't be enough to deter Russian aggression.
---
Ideas
We know we cannot predict the future, but we know our Army—active, Guard Reserve, civilians and contractors—will be needed again and again as we move forward. By Ret. Army Gen. Gordon Sullivan
Ideas
Want to know how devastating post-war budget cuts can be? The Civil War is a good example. By Gordon Sullivan