Author Archive
Jennifer Hlad
News Editor, Defense One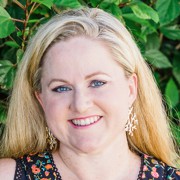 Jennifer Hlad is news editor at Defense One. Hlad was a Stars and Stripes reporter at the Pentagon in 2012 and 2013 before traveling with her Marine Corps husband to posts in Manama and Okinawa, all the while working a mix of assignments with Stripes, the Daily Beast, Military Times, and as a senior editor for Air Force Magazine and AFA publications. She is a graduate of the University of Georgia, and holds a master's degree in journalism from the Philip Merrill College of Journalism at the University of Maryland.
Threats
Bradley Peniston and Jennifer Hlad
Threats
Cyber attacks can undermine space-based capabilities, Gen. Chance Saltzman said.
---
Policy
At symposium on building the all-volunteer force of 2040, panelists push back on criticism of diversity initiatives.