Author Archive
Jon B. Alterman
Director, CSIS' Middle East Program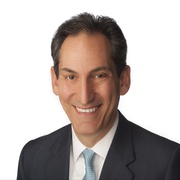 Jon B. Alterman holds the Zbigniew Brzezinski Chair in Global Security and Geostrategy and directs the Middle East program at CSIS.
Ideas
Many Middle East governments want good ties to the U.S.—without the disrespect.
Ideas
Its timeworn approach is out of step with the region, and with America.
Ideas
Like the great boxer, America needs to know how to pick the time and place to engage.
---
Ideas
What looks like international solidarity against a lawless invasion is something far more transactional and fragile.
Ideas
Millions of civilians were endangered by three sets of beleaguered politicians who lack a popular mandate.
Ideas
People talk about U.S. power and influence as if they're the same thing. That's a mistake.
Ideas
We can expect Tehran to use three tactics to seek advantage in negotiations.
Ideas
A proposed White House move would hinder peace talks and humanitarian efforts in Yemen.
Ideas
It is tempting for the United States to just throw in the towel, pull troops, and abandon allies. More important is understanding what the U.S. strategy toward the Middle East should be.
Ideas
Trump seems determined not to play much of a role in shaping how Syria's myriad conflicts are resolved. That's a mistake.
Ideas
Neither the U.S. president nor Iran's leaders are as willing to go toe-to-toe as they might seem.
Ideas
Maximum pressure isn't working. Tehran isn't backing down. Can the president woo a body that laughed at him last year?
Ideas
The Trump administration called for help, but Washington's friends have shrugged and calculated it is safer to stay away from "maximum pressure." There is a better way.
Ideas
The Sino-Iranian relationship advances Chinese interests — and particularly when Washington tries to turn the screws on Tehran.
Ideas
Kurdistan's president called the referendum to extract concessions from Baghdad. What if it doesn't work?
Jon B. Alterman and Mara E. Karlin