Author Archive
Katie Bo Williams
Senior National Security Correspondent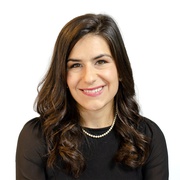 Katie Bo Williams is the senior national security correspondent for Defense One, where she writes about defense, counterterror, NATO, nukes, and more. She previously covered intelligence and cybersecurity for The Hill, including in-depth reporting on the Russia investigations and military detention issues. Before her journalism career, Katie Bo worked in thoroughbred horse racing, helping breed, sell, and prepare the next generation of Kentucky Derby winners. She is a graduate of the University of Virginia. A native of Goochland County, Virginia, she now lives in D.C. and can usually be found haunting one of the various bookstores on Capitol Hill.
Threats
Troops maintain the status quo amid a counterterrorism success-turned-frozen war.
Policy
"I really believe that the controversy over your nomination is essentially a proxy war" for the Iran nuclear deal, said Sen. Kaine.
Policy
"I believe that number could have made a difference," he said.
---
Threats
The top U.S. commander there said Iraq may be headed for another civil war if the government can't firm up control.
Policy
Punishing MBS would put the United States in a "hostile" position with Riyadh, an administration official told reporters.
Exclusive
Policy
The UK-funded effort signals no answer in sight to the thousands of foreign and Syrian detainees.
Policy
Longtime diplomat Bill Burns sailed through his confirmation hearing on Wednesday.
Threats
After the first rocket struck the Erbil base on Monday, "everything happened pretty quickly." But U.S. officials still aren't sure who's responsible.
Threats
Monday night's attack caught U.S. personnel in their bunks and destroyed contractor living facilities.
Katie Bo Williams and Defense One Staff
Breaking News
Threats
Five Americans wounded, including one US troop, and one non-U.S. civilian killed in attack claimed by an Iran-linked militia group, as indirect fire hits airport compound and other sites in Erbil.
Policy
Biden also announced a new Pentagon-led review of military strategy towards China.
Policy
'We don't yet know exactly' how Biden will change things, says CENTCOM's Gen. McKenzie.
Threats
"We were also thinking…'Would they try to test the U.S. military in the early days of the new administration?'"
Breaking News
Threats
The year-old initiative is intended to give CENTCOM "more options" in a fight, general reveals.
Threats
'Our goal was to deter a war,' said CENTCOM's Gen. McKenzie of the past few months, en route to the region for his first visit under the new administration.
Policy
The 46th president took the oath on a tense Washington day amid a lingering pandemic and massive security, but no public crowds or Donald Trump.
Policy
"I look forward to working with the chairman, but I have no desire to be the chairman of the Joint Chiefs," the retired general told senators.
Exclusive
Policy
Dozens named in the most comprehensive roster published to date of who will be running DOD when the president-elect is sworn in.
Exclusive
Threats
"We will use the minimum force required to protect ourselves," said Maj. Gen. William Walker, in an exclusive interview.
Policy
"President-elect Biden will become our 46th Commander in Chief."