Author Archive
Katie Bo Williams
Senior National Security Correspondent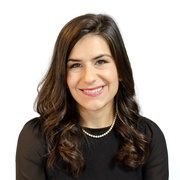 Katie Bo Williams is the senior national security correspondent for Defense One, where she writes about defense, counterterror, NATO, nukes, and more. She previously covered intelligence and cybersecurity for The Hill, including in-depth reporting on the Russia investigations and military detention issues. Before her journalism career, Katie Bo worked in thoroughbred horse racing, helping breed, sell, and prepare the next generation of Kentucky Derby winners. She is a graduate of the University of Virginia. A native of Goochland County, Virginia, she now lives in D.C. and can usually be found haunting one of the various bookstores on Capitol Hill.
Policy
The nuts and bolts may shift, but the approach is likely to stay the same.
Patrick Tucker and Katie Bo Williams
Policy
After a controversial summer, the Joint Chiefs chairman is holding his own with a string of public pronouncements.
Threats
Ben Watson, Bradley Peniston and Katie Bo Williams
---
Threats
They won't be home for Christmas. Trump's national security advisor says the president was only expressing a "desire" with that tweet.
Policy
"We support law enforcement," Army Secretary McCarthy said Tuesday. "We don't police American streets."
Policy
The bewildering message came just hours after his national security advisor said the United States would draw down to 2,500 by 2021.
Threats
Was Ankara using its Russian air-defense system to track a NATO ally?
Marcus Weisgerber and Katie Bo Williams
Policy
Kotey and Elsheikh each face 14 charges, all of which carry a maximum penalty of life in prison.
Policy
Yes, but he's under a lot of pressure that other physicians caring for VIP patients might not be.
Policy
But multiple officials suggested that they could return to the Pentagon this week.
Threats
...and some experts say they're probably right.
Policy
The top Republican on the Armed Services Committee blamed "a couple of White House staffers" who "hadn't thought through the consequences."
Policy
Maybe. Scholars explain why the answer is as murky as the law.
Policy
The revelation further undermines the president's assertion that he has stood firmly between the Pentagon and war.
Policy
The announcement makes public plans that have been in the works for months.
Policy
"We take this very, very seriously," Gen. James McConville said in an interview with Defense One.
Policy
The remarks fit into the Democrat's existing strategy of painting the president as unsupportive of U.S. troops.
Policy
The president continues a pattern of deference to Moscow amid unsafe air operations, a roadway collision that injured U.S. troops, and the poisoning of a Putin critic.
Policy
"Never before has an American president played such a subservient role to a Russian leader," the Democratic candidate said.
Policy
Lt. Col. Yevgeny Vindman says he reported "legal compliance and ethics violations" by NSA Robert O'Brien.