Author Archive
Nick Wakeman
Editor-in-Chief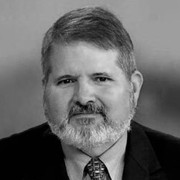 Nick Wakeman is the editor-in-chief of Washington Technology and joined the publication in 1996 as a staff writer. He's a graduate of Bridgewater College and earned a masters degree from American University. When he isn't writing about government contractors, he's thinking of cooking large pieces of meat over fire and dreaming of ways to embarrass his two sons. Follow him on Twitter:
@nick_wakeman
Defense Systems
The Defense Information Services Agency expects to release the solicitation for a potential 10-year, $11.7 billion IT support contract by the end of September with an award expected in the fourth quarter of calendar year 2021.
Defense Systems
JEDI is a huge contract on its own, but Microsoft also apparently sees its win of the Defense Department's cloud infrastructure contract as a launching pad for similar projects with international governments.
Defense Systems
Conflicting interpretations of "highly accessible storage" are at the center of a federal judge's ruling granting Amazon Web Services a preliminary injunction that freezes task orders on the Defense Department's massive Joint Enterprise Defense Initiative cloud contract.
Nick Wakeman and Adam Mazmanian
---
Defense Systems
The Pentagon is looking at facilities and use cases for large-scale experimentation and prototyping of 5G applications and spectrum sharing.
Defense Systems
We may be seeing the end of the introductory phase the Pentagon's Joint Enterprise Defense Infrastructure procurement.