sponsor content What's this?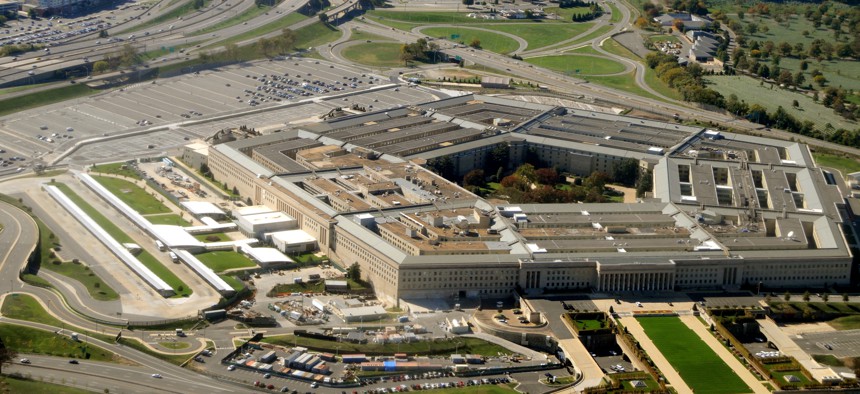 Warfare is evolving. As the technology surrounding unmanned vehicles, cyberattacks and multi-domain assets develops and advances, the military's tools and strategies need to evolve too. Understanding how individuals in the Department of Defense and the military perceive these threats — and how to best address them — can give their priorities context. With this in mind, Government Business Council (GBC) polled 111 senior employees in the defense, military and intelligence communities to help anticipate the future needs of U.S warfighters in the battlefield.
It is clear that artificial intelligence will be heavily involved. In the GBC poll, 84 percent of respondents said that autonomous technology such as unmanned ships, planes and drones were either very import or extremely important to the future of military readiness. AI is already playing a big role in many of the world's top militaries: Russia has developed AI-enabled lethal ground robots and drones, Israel uses AI to predict missile launch sites around the Gaza Strip and France has an AI-enabled surveillance robot. In the U.S., AI assists pilots take off, land and process targeting data.
Technology alone is not sufficient, however — it must come with a coherent national security strategy. "It is not the toys we need, but thinkers who can tell the story and convince others to listen," said one poll respondent. Unfortunately, top U.S. companies in the private sector are losing leading talent to China. The country has made huge investments in the AI field, leveraging the vast number of Chinese citizens who are online to compile data. To keep up, and to properly defend assets in order to prevent potential copycat technology from emerging, developing AI capabilities should be a top priority.
In the face of these mounting threats, creating a multi-domain strategy, where troops, tools and tactics are connected across land, air, sea and cyberspace, is increasingly necessary. As the military modernizes and experiments to take advantage of new technologies, they are balancing many priorities. Respondents to the GBC poll said that creating a multidisciplinary, multi-service team should receive the most attention.
To keep warfighters safe, it is clear the military will need to continue to innovate and think strategically about AI and multi-domain defense, while utilizing cutting-edge technology and approaches from the private sector. Leidos, a science and technology solutions leader working to address some of the world's toughest challenges, has developed deep customer trust built on integrity and creating enduring solutions through a culture of innovation and history of performance. Learn more about the future of battle here.