Author Archive
Alexandra Kelley
Staff Correspondent, Nextgov/FCW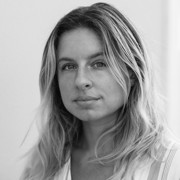 Alexandra Kelley reports on emerging technology for Nextgov/FCW. Her most recent post was covering breaking news for The Hill where she focused on a variety of quantitative subjects, including Big Tech and the economy, in addition to covering the coronavirus pandemic since late 2019. She graduated from Kenyon College in 2017.
Science & Tech
"It's difficult, but really important to make sure that we're all having the same understanding of terms such as bias," an official from the National Institute of Standards and Technology said.
Science & Tech
The Homeland Security Department is already putting artificial-intelligence tools to use—largely against AI-powered threats.
Policy
The first-of-its-kind international effort aims to set standards for cybersecurity in artificial-intelligence software.
---
Science & Tech
The agency wants to do for scientists what AI code generators have done for programmers.
Threats
Foreign or malicious actors can get what they need to target military personnel and their families for blackmail, disinfo, and more, Duke researchers find.
Science & Tech
No one knows just how to build a useful quantum computer, but the agency is working on devices that may help.
Policy
The Biden administration lists its priorities for federal R&D in artificial intelligence—and asks for suggestions about allaying the risks.
Policy
The coming inclusion of AI in critical infrastructure will open new and ill-understood vulnerabilities, the agency's Science and Technology Directorate leader says.
Science & Tech
Effective AI governance starts with developing metrics for trust—and that itself is fiendishly difficult.
Policy
The White House wants to get electrical systems, gas pipelines, water treatment plants, and more up to a consistent level of cybersecurity.
Policy
The Special Envoy for Critical and Emerging Technology will facilitate strategic partnerships to develop and regulate innovative technology.
Science & Tech
The Office of Management and Budget released new guidance to begin the governmentwide effort to protect digital infrastructure from quantum attacks.
Policy
One bipartisan proposal would create federal AI data libraries; others would further limit tech exchange with China.
Policy
The Treasury Department and Ministry of Finance extend a year-old, tech-centric cybersecurity pact.
Science & Tech
"Machine learning algorithms do not currently fit well into the modern statistical processing paradigm."
Science & Tech
The Department of Homeland Security wants industry comment on AI, biohazard tracking, and more.