Author Archive
Derek Chollet
Executive Vice President, German Marshall Fund of the United States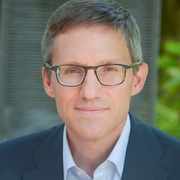 Derek Chollet is executive vice president of the German Marshall Fund of the United States, a visiting fellow at the University of Pennsylvania's Perry World House, and an advisor to Beacon Global Strategies. He served as assistant secretary of defense for international security affairs from 2012-2015. He is also a former Defense One contributor.
Ideas
To do it, and preserve Israel's advantage, Trump must reinvigorate the consultative arms sales process with Congress.
Derek Chollet and Andrew J. Shapiro
Ideas
The virus is destroying economies and paralyzing societies in ways Russian military planners could only dream.
Derek Chollet, Michał Baranowski and Steven Keil
Ideas
No one knows why the president pulled the plug on Syria now, but NATO and South Korea should be worried.
---
Ideas
Wait until Trump starts working with this swamp veteran with bad press and Pentagon push-back who likes to name-drop Edmund Burke.
Ideas
I know a thing or two about good military ceremonies, and Trump's parade is a bad idea.
Ideas
Four years ago, everything was different in Syria. I support these strikes, but two of our worries remain the same: escalation and loss of control.
Ideas
The Saudi and Trump families looked cozy in their first state visit, but beneath the gilded surface, don't expect much to change in U.S.-Saudi relations.
Ideas
On national security, the most illuminating presidential comparison is the one Obama most often made of himself. Barack likes Ike.
Ideas
By what Trump has shown, even where there's policy continuity the world will see Washington as more erratic and less reliable.
Ideas
In General Mattis, Trump picked an insider warrior-diplomat who worked with the Obama administration, respected Hillary Clinton, and knows the Middle East better than most.
Ideas
Here are six ways we in the administration could've approached Syria differently – and why we didn't.
Ideas
For too many in the foreign policy debate, "engagement" is code for unilateral military intervention. Here's a more honest way to measure Obama's record.
Ideas
An insider sorts the solid critiques from the amnesiac complaints.
Ideas
Obama is still trying to win Washington over to American power as he sees it: limiting military interventions while convening players for peace.
Derek Chollet

, The Atlantic
Ideas
Putin is no chess master. He overstretched and misstepped in Syria, and U.S. would be wiser to wait him out than chase him out.
Ideas
When it comes to building capable foreign forces, one can have all the will, skill, money, and allies – but no guarantees.
Ideas
The next president has to figure out how to give it to them – more presence, more forces, more aid.
Derek Chollet and Julianne Smith
Ideas
Can Defense Secretary Ash Carter and European leaders turn NATO's historic Ukraine response into a new future for the alliance?
Threats
The upcoming Camp David summit may produce a long-sought framework for security in the Middle East.
Ideas
The shift to cash-flow financing may sound arcane, but it represents the most significant shift in the Washington-Cairo security relationship since 1979.