Author Archive
James Kitfield
Senior Fellow, Center for the Study of the Presidency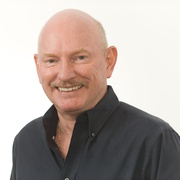 ​​​​​​​James Kitfield is a Senior Fellow at the Center for the Study of the Presidency & Congress, and a three-time recipient of the Gerald R. Ford Award for Distinguished Reporting on National Defense. He is author of Prodigal Soldiers: How the Generation of Officers Born of Vietnam Revolutionized the American Style of War (Simon & Schuster). 
Ideas
Efforts to draft the U.S. military into culture wars are undoing its Reagan-era rise from post-Vietnam malaise.
Ideas
Former senior leaders are cautioning the Court not to scuttle affirmative action, which remains important to the service academies—and national security.
Ideas
As Cold War-type dangers return, we should restore the things that once pulled the world back from the brink.
---
Ideas
Moscow's hybrid-war efforts limit what Wednesday's meeting can accomplish, but even small agreements would make a big difference.
Glenn Nye III and James Kitfield
Ideas
When Putin calls to congratulate the new U.S. president, Biden should seize the opportunity.
Glenn Nye III and James Kitfield
Ideas
Like Obama in Iraq, Trump wants to stop fighting before the war is done.
James Kitfield and Joshua C. Huminski
Ideas
Just as Mattis sought to reassure nervous allies, back home there were numerous reminders that the populist and intemperate impulses of his boss will not be tamed.
James Kitfield

, The Atlantic
Threats
It will be a 'long, steady, slow-burning campaign,' explains the State Department's Brett McGurk.
James Kitfield

, National Journal
Threats
When the history of the second Iraq civil war is written, the February death of an influential Sunni may prove to have ended the last, best chance for Iraqi reconciliation.
James Kitfield

, National Journal
Policy
An interview with former SEAL Team 6 member Matt Bissonnette. By James Kitfield
James Kitfield

, National Journal
Threats
Where the West saw the spread of democracy, Putin saw encroachment. Now, with hard power and bold lies, Moscow has drawn a new dividing line in the East. By James Kitfield
James Kitfield

, National Journal
Threats
Obama's response to the terrorists of the Islamic State has been reactive and piecemeal so far. That must change. By James Kitfield
James Kitfield

, National Journal
Threats
Inside the rapid disintegration of a security force the U.S. spent more than $25 billion to build. By James Kitfield
James Kitfield

, National Journal
Policy
The VA secretary was undone by an overwhelmed health system and Washington's hyper-partisan health care politics. By James Kitfield
James Kitfield

, National Journal
Threats
As the Afghanistan war winds down, the war against extremists is nowhere near finished. By James Kitfield
James Kitfield

, National Journal
Ideas
The U.S. military needs to do less foreign fighting and more foreign training, says Joint Chiefs Chairman Gen. Martin Dempsey in an exclusive interview. By James Kitfield
Ideas
In an exclusive interview with Defense One, Army Chief of Staff Gen. Ray Odierno talks about the future of the Army and the threats posed by an unstable world. By James Kitfield
Threats
The winner of Iraq's election will likely be al-Maliki or al-Qaeda. Either way, here's why the U.S. loses. By James Kitfield
Ideas
From the beginning, all sides have been guilty of faulty assumptions and strategic miscalculation regarding Ukraine – and Putin. By James Kitfield
Ideas
Only disgruntled Sunni tribes can halt Iraq's descent into another sectarian hell. By James Kitfield