sponsor content What's this?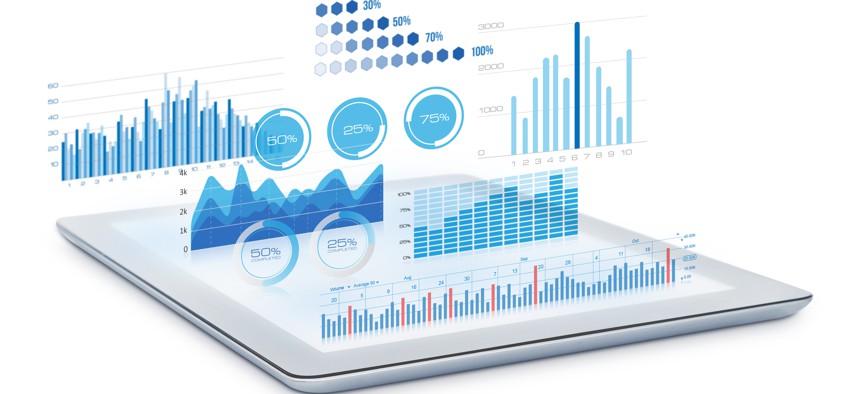 Realizing the Full Power of Data
Highly accurate predictive analytics are within reach of every government and military organization.
With its ability to inform decisions, data is one of the most valuable resources for government and military organizations. Traditionally, data analysis and decision making has been a fairly linear and straightforward process. Leaders ask specific questions designed to return expected results. But analytics needs have changed with the evolving nature of the threats faced. Today, forward-thinking analytics are needed to combat modern threats.
In addition to conventional direct data analytics strategies, organizations now need to answer more complex questions that standard analytics are not equipped to handle. Increasingly, leaders are asked do find hidden causes, effects and outcomes — answers that require a recognition of interrelationships among disparate data sources as well as a means for understanding them. Not only that, they are expected to do so quickly and inexpensively, while utilizing the ongoing investments they have already made into an analytics strategy. It is an intimidating but necessary task.
To address these challenges and support their missions, the government and military require new analytics tools and capabilities that empower leaders to digest structured and unstructured data better, faster and cheaper. They must be able to maximize the value of their data and use it to see the full picture of a given situation. Most of all, organizations need to view analytic evolution as an enterprise-wide undertaking, complete with a dedication to training and a cultural shift in thinking.
In many cases, organizations are already adept at collecting the data; they need a better way to sort, manage and analyze it. By utilizing this data to its full potential, leaders can act quickly and intelligently, moving their decision-making process from hindsight to foresight.
With careful planning and solid execution, realizing the full power of their organization's data may be less daunting — and less costly — than many leaders may think. By breaking data out of silos, making it accessible across an organization to those without a data science background and applying readily available analytic techniques, organizations stand to gain powerful insights that can be used to make better-informed decisions. They can also give organizations the freedom and potential to experiment with and measure new techniques and strategies, evolve their capabilities and strengthen national security.
Highly accurate predictive analytics are no longer aspirational — they are within reach of every government and military. Learn how, with proper strategy, today's advanced analytic capabilities are more practical, cost effective and technologically feasible than ever before.
Read the thought piece to learn more about this topic.
Related Insights
Video: Unlocking the power of data to enhance decision making and national security
Video: Breaking out of data silos for effectiveness and discovery
Video: Applying data analytics to national security
Video: Predictive analytics represent a game-changing leap
Video: The democratization of data and analytics
Video: Answering the readiness challenge with data and analytics