sponsor content What's this?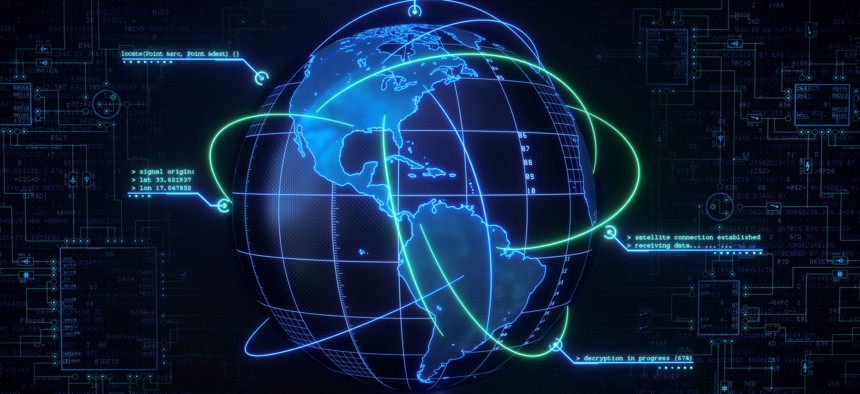 In early 2021, Oracle Cloud conducted a crucial technology demonstration for the United States military as part of Cyber Quest 2021: standing up a tactical cloud in a forward operating base (FOB). Tactical clouds allow warfighters to access and process data locally, usually in remote regions, instead of sending it back and forth to a base over constrained networks. With powerful computing and storage resources at hand, synchronizing only as needed with the cloud, troops gain faster data processing, plus insights that can yield a battlefield advantage. The exercise was part of Cyber Quest 2021, which is hosted by the US Army Futures Command (AFC) to allow companies to demonstrate new technologies in simulated combat conditions. Lessons learned from the 13-day event can inform procurement requirements for technologies the Army needs to deter global conflicts.
Roving edge devices and infrastructure
Oracle showed how it could deploy a Roving Edge Device (RED)—ruggedized portable server nodes with core infrastructure and cloud platform services—in a tactical operations command center, running on generated power. The technology was able to process biometric authentication and encryption algorithms in real time, for example, and thus secure identification, credentials, and access management.
Oracle Roving Edge Infrastructure enabled the Oracle team to develop, test, and validate on Oracle Cloud in FOB conditions and then execute on the RED platform without modification, synchronizing with the cloud as needed. This integrated service extends the cloud's power by delivering key capabilities to remote, austere environments.
Each Oracle RED is equipped with high-performance hardware, high-speed networking, and an embedded GPU, which supports advanced processing, such as artificial intelligence (AI) and machine learning. Encased in a 3U military grade (MIL-STD-810) ruggedized shock mount case, the device weighs less than 88 pounds and is electromagnetically shielded to limit emanations and interference. Clusters are available in configurations from 5 to 15 nodes.
Investing in US government missions
Oracle's commitment to the US government spans more than 40 years. With the shift to cloud that focus has not wavered, as the development of Oracle RED demonstrates. Oracle continues to invest heavily to bring commercial innovation and parity to US government missions. Our EverythingEverywhere commitment means government agencies can access the same services with consistent service level agreements (SLAs) in cloud regions that span all data security classifications, including Special Access Programs. Combined with a business model that favors price-performance advantage and low egress fees, Oracle offers compelling value for government agencies.
Oracle also offers dedicated regions to support all US government classification environments from headquarters to the mission edge. Unclassified workloads run in regions authorized through FedRAMP High and DISA Impact Level 5. Classified workloads are supported in a growing number of dedicated regions built to Department of Defense and Intelligence Community standards.
With more than 30 global regions and hundreds of services as of 2021, Oracle Cloud continues to rapidly expand. And for the most demanding workloads, such as geospatial intelligence (GEOINT) and satellite image analysis, Oracle Cloud enables the Department of Defense and other organizations to harness high performance computing without the upfront investment and complex maintenance of the past.
About Oracle Cloud
Oracle Cloud is the first public cloud built from the ground up to meet the needs of the most demanding enterprise processing and security requirements. Oracle Cloud is designed with security, performance, and interoperability as key tenets. With a full range of infrastructure, platform, and applications, Oracle Cloud delivers higher performance, lower cost, and easier migration.