Author Archive
Adam Maruyama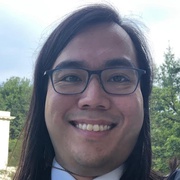 Adam Maruyama is a national security professional with more than 15 years of experience in cyber operations, cybersecurity, and counterterrorism. He served in numerous warzones and co-led the drafting of the 2018 National Strategy to Counterterrorism. Adam currently manages cybersecurity software deployments for a number of federal customers.
Ideas
After years of partisan politicization, national security leaders and workers need to be clear about how they'll keep us safe from each other.
Ideas
And have the signals-intelligence agency report directly to the Director of National Intelligence.
Javed Ali and Adam Maruyama