Author Archive
Alex Roarty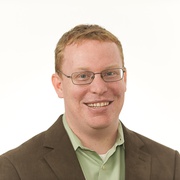 Alex is the chief political correspondent for National Journal Hotline. Since joining National Journal in 2010, he has covered House and Senate races, the GOP presidential primary, and the 2012 presidential campaign. Prior to joining National Journal, he covered Pennsylvania politics and government, most recently as editor of the Harrisburg-based PoliticsPA.com.
Policy
Republican strategists believe a growing body of evidence suggests that America's foreign policy could play a pivotal role in the next election.
Josh Kraushaar and Alex Roarty

, National Journal
Policy
The new Intelligence Committee chairman Sen. Richard Burr has based his reelection campaign on hopes that voters care more about foreign policy than the economy.
Alex Roarty

, National Journal
Policy
In Arkansas, Democrats thought Tom Cotton's hawkishness would be a major vulnerability. Now, it's a late-breaking asset. By Alex Roarty
Alex Roarty

, National Journal
---
Policy
The Montana Democrat is ending his campaign for a full term after being accused of plagiarizing his Army War College thesis. By Emily Schultheis and Alex Roarty
Emily Schultheis and Alex Roarty

, National Journal