Author Archive
Alexandra Kelley
Staff Correspondent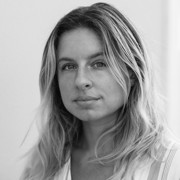 Alexandra Kelley reports on emerging technology for Nextgov. Her most recent post was covering breaking news for The Hill where she focused on a variety of quantitative subjects, including Big Tech and the economy, in addition to covering the coronavirus pandemic since late 2019. She graduated from Kenyon College in 2017.
Science & Tech
The Office of Management and Budget released new guidance to begin the governmentwide effort to protect digital infrastructure from quantum attacks.
Policy
One bipartisan proposal would create federal AI data libraries; others would further limit tech exchange with China.
Policy
After a year of negotiations, an executive order acknowledges Europe's more stringent privacy laws.
---
Policy
The Treasury Department and Ministry of Finance extend a year-old, tech-centric cybersecurity pact.
Science & Tech
"Machine learning algorithms do not currently fit well into the modern statistical processing paradigm."
Science & Tech
The Department of Homeland Security wants industry comment on AI, biohazard tracking, and more.