Author Archive
Ali Soufan
CEO, Soufan Group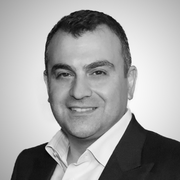 Ali Soufan, a former FBI special agent and a leading national security and counterterrorism expert, is the CEO of The Soufan Group, founder of The Soufan Center, and author, including of The Black Banners (Declassified): How Torture Derailed the War on Terror after 9/11 (W. W. Norton, 2020).
Ideas
America's inclusive narrative, and its capacity to learn, remain a beacon for the world.
Ali Soufan and Naureen Chowdhury Fink
Ideas
Mike Pence must unify the nation. He must tell the truth about the election results to the millions who voted for him on the same ballot as Trump.
Ideas
Trump's nominee to lead the agency should answer a number of tough questions about her role in its now-defunct "enhanced interrogation" program.
---
Ideas
If the United States wishes to defeat bin Laden's heirs and the toxic potency of their message, it needs to recommit to its most basic values.