Author Archive
Alice Hunt Friend
Senior Fellow, CSIS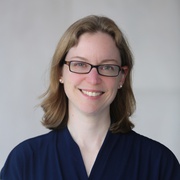 Alice Hunt Friend is a senior fellow in the International Security Program at the Center for Strategic and International Studies (CSIS), where she focuses on civil-military relations and African security issues. From 2012 to 2014, she was the principal director for African affairs in the Office of the Under Secretary of Defense for Policy, where she focused primarily on North and West African counterterrorism policy.
Ideas
One might believe that leaving more decisions to uniformed experts would depoliticize policy. The opposite is true.
Loren DeJonge Schulman, Alice Hunt Friend and Mara E. Karlin
Ideas
A recent major conference on the civ-mil divide revealed a more nuanced picture of America and its armed forces.
Kathleen Hicks and Alice Hunt Friend