Author Archive
Allison Jaslow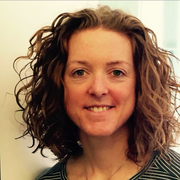 Allison Jaslow is executive director for Iraq and Afghanistan Veterans of America, or IAVA. She is a former Army captain who served two combat deployments in Iraq, and the lead spokesperson for She Who Borne the Battle, IAVA's campaign to increase recognition and support for women veterans. 
Ideas
Biden should block Space Command's move to Alabama, to start.
Ideas
After our veterans screened the movie's powerful and familiar portrayals of combat, we think Americans should be talking more about our endless presence in Afghanistan and the multi-front war against ISIS.