Author Archive
C. Anthony Pfaff
Professor, Army War College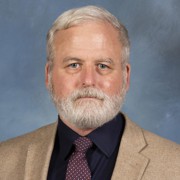 Dr. C. Anthony Pfaff is the Research Professor for Strategy, the Military Profession and Ethics at the Strategic Studies Institute at the U.S. Army War College and a Senior Non-resident Fellow at the Atlantic Council. A retired colonel, Dr. Pfaff has served as Director for Iraq on the National Security Council, the Senior Military Advisor on the State Department's Policy Planning Staff, and as the Defense Attache in Baghdad.
Ideas
Start by recalling precisely how deterrence works.
Ideas
To correctly set force posture, the Pentagon needs to look more deeply at the world's actors, their preferences, and relationships.
Ideas
The longer the U.S. waits to throw its weight behind efforts to create rules for today's digital competition, the less hope it has of retaining advantage.
C. Anthony Pfaff and Patrick Granfield
---
Ideas
International norms and laws on proxy warfare encourage bad behavior. It's time to change that.
Ideas
Troops are not merely victims of war, nor do pardons destroy justice. But there's a deeper threat here.