Author Archive
Barry Posen
Director, MIT Security Studies Program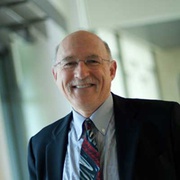 Barry R. Posen is Ford International Professor of Political Science and Director of the MIT Security Studies Program. His most recent book is "Restraint: A New Foundation for U.S. Grand Strategy."
Ideas
Basing an American division in Poland will reduce allies' incentive to build up their own forces.
Ideas
A full withdrawal of U.S. forces will force Iran, Russia, and others, to step up.
Barry Posen

, The Atlantic
Ideas
The Paris attacks have prompted calls for a stronger military response to the Islamic State in Iraq and Syria. But restraint may be the better course of action.
---
Ideas
ISIS's victory in Ramadi reveals that containment is the best the U.S. can do for now.