Author Archive
Caitlin M. Kenney
Staff Reporter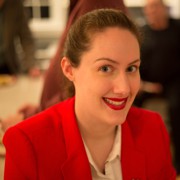 Threats
Analysis of the classified, Pacific-focused "Global 14" will continue for weeks or months, a Navy official said.
---
Policy
"I think more members of Congress understand the real threat that China presents," Del Toro said.
Threats
A separate safety investigation is still proceeding into the Oct. 2 grounding of USS Connecticut.
Policy
Commandant wants to keep young Marines longer, bring in older ones with skills.
Science & Tech
Three launches got off successfully from Virginia; investigations have begun into the Alaska failure.
Threats
Naval Safety Center gets a promotion, while ships' crews will be trained to respond to pierside fires.
Science & Tech
Officials cited problems with the unusually wide field of view.
Policy
Refusers could be stripped of warfare qualifications, removed from their billet, or even dismissed from service.