Author Archive
Caitlin M. Kenney
Staff Reporter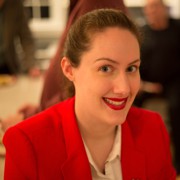 Policy
The number of household goods shipments in late May rivaled what the service typically sees during the season's peak, at the end of June.
---
Policy
The past few have come with a "check-the-box mentality," Rep. Wittman said.
Threats
NATO militaries must master new technologies, from AI to next-gen long-range fires, within 15 years, Joint Chiefs chair warns.
Threats
Rear admiral urges Washington policymakers to take Beijing's threats more seriously.
Threats
The service is working to make sure its bases can operate even if local utilities are down.
Policy
The Army just upgraded combat medals given to 60 special operators of the 1993 Battle of Mogadishu, right as Pentagon officials decide whether to return to Somalia.
Policy
The renaming commission plans to finalize the list in fall 2022.
Threats
The British warship was conducting a freedom-of-navigation exercise when it was harassed by Russian forces.
Policy
Recommendations for a nimbler unit organization with fewer grunts and more tech will go to the commandant next year.