Author Archive
Caitlin M. Kenney
Staff Reporter, Defense One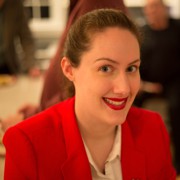 Threats
U.S. military limiting the lifespan of a gearbox part to address V-22 hard clutch incidents.
Threats
Camp Blaz will become a "strategic hub" and a joint and allied training center.
Threats
Electric Boat is pulling workers from the Virginia program to help the Columbia effort, but at unknown risks to cost and schedule, the watchdog wrote in a new report.
---
Policy
The Marine Corps is revamping its training and education programs to prepare Marines to be problem solvers and decision makers, senior service officials say.
Exclusive
Policy
The study, which had been delayed for months, has been sent to lawmakers.
Business
The service should look at weapons buying "in a nonlinear way," Army Chief of Staff Gen. James McConville said
Policy
Mandated change gives 12 weeks' leave to all new parents.
Policy
Still, Rep. Jordan insists "everything" is on the table.
Science & Tech
Task Force 59 has earned full operational capability while "normalizing this activity," 5th Fleet's commander said.
Policy
Vaccine-refusal separations are on hold as DOD develops "further guidance."
Policy
Lawmakers tinkered with the Navy's shipbuilding plan in the proposed 2023 omnibus bill.
Policy
The 45,000 metric-ton ship will be the first Navy vessel to honor a post-9/11 battle.
Threats
Dwindling stockpiles is likely forcing Russian troops to use older, "degraded" ammo, a senior U.S. military officer said.
Policy
Carlos Del Toro has also ordered up several steps intended to improve his service's tech innovation.
Policy
Service leaders have "healthy" discussions with defense secretary during aid-package planning, Berger said.
Policy
The military would consist of "those that can't deploy and those that can deploy. And that creates all sorts of problems," Carlos Del Toro told lawmakers.