Author Archive
Caitlin M. Kenney
Staff Reporter, Defense One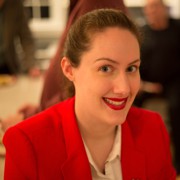 Policy
The changes are informed by the service's Infantry Battalion Experiment, part of Force Design 2030.
Policy
Assistant commandant expected to press on with sweeping Force Design 2030 changes.
Policy
Lawmakers and Army officials have discussed cuts through decade's end, including to Green Berets, psyops, and enablers.
---
Threats
Aircraft, drones, and Navy and Coast Guard vessels will try to send a warning message, officials said.
Business
Eight ships have yet to get the combining-gear fix, including three the Navy wants to retire in two years.
Policy
One leader said the updated plans help make the case for nations to meet the 2%-of-GDP guidelines.
Threats
The 26th Marine Expeditionary Unit will take along several innovations when it deploys this summer.
Threats
A pre-deployment exercise allowed the 26th Marine Expeditionary Unit to practice what they learned from the Afghanistan withdrawal and other non-combatant evacuation operations.
Policy
A brand-new unit will teach Marines to drive the vehicles through the surf.
Policy
Like last year's, the new long-range plan offers a three-option menu and fewer amphibs than Congress mandates.
Science & Tech
U.S. Southern Command's naval component will follow 5th Fleet into heavy-duty experimentation with drones.
Science & Tech
Day 2 of the Navy League conference brought word that 4th Fleet will join 5th Fleet as a focus of the Navy's experiments with unmanned craft.
Threats
As the nation's largest naval conference opens just outside Washington, the leaders of the Navy and Marines disagree about just how and when to acquire amphibious warships.
Policy
"Ukraine's war has taught us that we must transition from just-in-time stockpiles of weapons and munitions to just-in-case stockpiles," Sen. Collins said.
Policy
Sen. Tim Kaine also said he expects the Navy's 30-year-shipbuilding plan this week.
Policy
"There's been no detraction from the primary mission," Navy Undersecretary Erik Raven told dubious GOP senators.
Ideas
There's no "woke-ness" problem in the Corps, Berger says.
Policy
Navy officials say the amphibious ship is too expensive, while the top Marine calls it "affordable."
Policy
Budget proposal asks Congress to allow ship retirements that lawmakers explicitly nixed last year.
Threats
"We can't live with that," Marine commandant says after high-profile missions were delayed or scuttled.