Author Archive
Caitlin M. Kenney
Staff Reporter, Defense One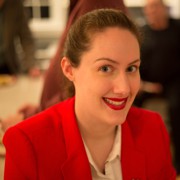 Threats
As services miss end-strength and accession goals, senators at personnel hearing have some blunt suggestions.
---
Threats
The Guard is missing its goals for the first time in several years, and worse is expected to come.
Policy
GMLRS, HIMARS, and artillery rounds top the list.
Threats
Navy may minimally-man some vessels to provide security, CNO says.
Threats
The crew tried to hide the drones under tarps as a U.S. helicopter approached, a U.S. defense official said.
Policy
The giant RIMPAC exercise helped the Corps test their newest type of agile unit within a multinational force.
Policy
Pilot program teaches students math, vocab, test-taking, and military discipline.
Threats
This is the first time someone has tried to take one of 5th Fleet's unmanned vessels.
Policy
The Marine commandant says this and other new body-composition policies will help "maintain a healthy, ready force."