Author Archive
Caitlin M. Kenney
Staff Reporter, Defense One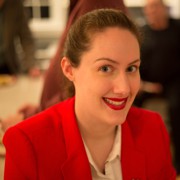 Policy
Congress must act if arms flow is to continue unimpeded, Pentagon spokesperson said.
Science & Tech
A 4th Fleet version of TF59 is in the works, and its lessons are headed to the Pacific as well.
Defense Systems
Securing AI means preventing it "from learning, doing, and revealing the wrong thing," Gen. Paul Nakasone said.
---
Policy
"Can you imagine if the Chinese had something like this, where their government would shut down every few years?" Bill LaPlante said Tuesday.
Science & Tech
Science and Technology Board will examine "issues posed by the development of generative artificial intelligence"—like ChatGPT—as well as a range of other technologies.
Policy
The majority leader had hoped that GOP's Tuberville would lift his blanket hold.
Threats
Authorities found a debris field north of Charleston on Monday evening, more than 24 hours after an F-35B disappeared.
Policy
Adm. Lisa Franchetti also urged lawmakers to avoid a shutdown or lengthy continuing resolution.
Policy
Secretary Del Toro has also directed an initiative to find efficiencies within new budget caps.
Policy
Gen. David Allvin, tapped to replace Gen. CQ Brown as leader of the Air Force, is one of hundreds of officers in limbo.
Policy
Like the Army and Navy, the Corps is without a confirmed chief, thanks to a GOP senator's hold.
Policy
After deadly crashes, acting commandant bumps Corps' Safety Division up to one-star status.
Policy
INDOPACOM commander met with Chinese military delegation, Pentagon confirms.
Policy
DOD: too early to say whether Sunday's incident was related to earlier 'hard clutch' problem.
Threats
The squadron's executive officer, a pilot, and a crew chief died in the crash in Australia.
Policy
The pilots will go through English language training before getting into the cockpit.
Threats
Death toll in the devastating wildfires has risen to 111, with more than 1,000 people still missing.
Threats
That's just one of the questions that the Navy's global Large Scale Exercise aims to answer.
Threats
A stealthy Marine logistics team was just one small part of Large Scale Exercise 23.
Threats
The service will become the third without a Senate-confirmed leader when CNO Adm. Mike Gilday steps down Aug. 14.