Author Archive
Caitlin M. Kenney
Staff Reporter, Defense One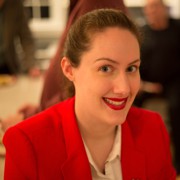 Ideas
There's no "woke-ness" problem in the Corps, Berger says.
Policy
Navy officials say the amphibious ship is too expensive, while the top Marine calls it "affordable."
Policy
Budget proposal asks Congress to allow ship retirements that lawmakers explicitly nixed last year.
---
Threats
"We can't live with that," Marine commandant says after high-profile missions were delayed or scuttled.
Threats
Denny Tamaki says "peaceful diplomacy" will help maintain "balance."
Policy
Meanwhile, the commandant wants to bring skilled people into the Corps at advanced ranks.
Threats
Efforts to fulfill the vision of Force Design 2030 are hitting a groove. But who will replace its architect?
Science & Tech
The U.S.-led IMX and Cutlass Express events will take place from the Mideast to East Africa.
Threats
Ben Watson, Jennifer Hlad and Caitlin M. Kenney
Threats
Carlos Del Toro orders up a 30-year roadmap for modernization.
Exclusive
Threats
Incident comes a year after maintenance problems delayed the 22nd MEU's deployment to Europe.
Policy
The assistant commandant says 31 large amphibious warfare ships are needed to avoid risk.
Threats
As the Arctic gains importance and great-power competition expands the battlefield, more soldiers and Marines are learning to fight in the cold.
Threats
U.S. military limiting the lifespan of a gearbox part to address V-22 hard clutch incidents.
Threats
Camp Blaz will become a "strategic hub" and a joint and allied training center.
Threats
Electric Boat is pulling workers from the Virginia program to help the Columbia effort, but at unknown risks to cost and schedule, the watchdog wrote in a new report.
Policy
The Marine Corps is revamping its training and education programs to prepare Marines to be problem solvers and decision makers, senior service officials say.
Exclusive
Policy
The study, which had been delayed for months, has been sent to lawmakers.
Business
The service should look at weapons buying "in a nonlinear way," Army Chief of Staff Gen. James McConville said
Policy
Mandated change gives 12 weeks' leave to all new parents.