Author Archive
Caitlin M. Kenney
Staff Reporter, Defense One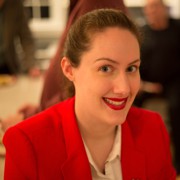 Policy
Carlos Del Toro has also ordered up several steps intended to improve his service's tech innovation.
Policy
Service leaders have "healthy" discussions with defense secretary during aid-package planning, Berger said.
---
Policy
The military would consist of "those that can't deploy and those that can deploy. And that creates all sorts of problems," Carlos Del Toro told lawmakers.
Policy
Sen. Paul said 20 senators have pledged to vote against moving the defense policy bill forward unless their amendment is brought to the floor.
Threats
SDF commander, Pentagon spokesman call on Ankara to cease "escalatory" actions.
Threats
A clinic is being established to document symptoms and care for patients.
Threats
The weapon was part of a barrage of missiles and live-fire exercises meant to signal disapproval of the U.S. visit to the self-governing island.
Threats
Difficult approaches and dug-in Russian forces would likely mean a long and difficult effort, experts said.
Patrick Tucker, Elizabeth Howe and Caitlin M. Kenney
Threats
The Navy's attack-sub PEO has a plan to fix this, but he'll need approval from higher-ups and the Hill.
Science & Tech
The unmanned underwater vehicles need software that enables them to come back aboard via torpedo tube.
Threats
The move would give the Navy more available SSBNs during its transition to the Columbia class.
Threats
Ben Watson, Jennifer Hlad and Caitlin M. Kenney