Author Archive
Caitlin M. Kenney
Staff Reporter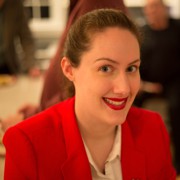 Science & Tech
More testing needed on new tech "so that we don't get ahead of ourselves," says Del Toro, citing mistakes made building the futuristic Zumwalt-class.
---
Threats
"When there isn't an actual crisis to suit their needs, they'll make one up," Kirby said
Threats
A tow mechanism problem led to a three-month suspension from waterborne operations.
Threats
Ben Watson, Jennifer Hlad and Caitlin M. Kenney
Policy
The awards are for actions during the Iraq and Afghanistan wars.
Threats
Ben Watson and Caitlin M. Kenney
Policy
Sailors can decide to get vaccinated at any point in the process to be retained.
Threats
About 45,000 of the newest soldiers, and their instructors, are expected to travel during holiday leave.
Threats
"The threat to Guam will only increase over the next five years," says INDOPACOM's No. 2.