Author Archive
Carten Cordell
Managing Editor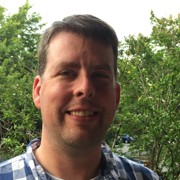 Carten Cordell is managing editor at FCW. Cordell has covered federal government, technology and acquisition for Federal Times, FedScoop and Washington Business Journal. An Alabama native, Cordell hold bachelor's degrees in history and journalism from Auburn University and a master's degree from Northwestern University's Medill School of Journalism. His work has also appeared in USA Today, Writer's Digest and many other publications. He comes to FCW after a stint at Sage Communications, a marketing services agency that focuses on the government contracting market.
Science & Tech
Officials are gathering candidates for a second autonomous-tech assessment: air-ground robots, voice-guided technology, and more.  
Science & Tech
After two years of ushering the service toward cloud-based services, CIO Raj Iyer will leave "over the next several weeks."